Yeddyurappa dismisses reports of PM Modi contesting Lok Sabha elections from Karnataka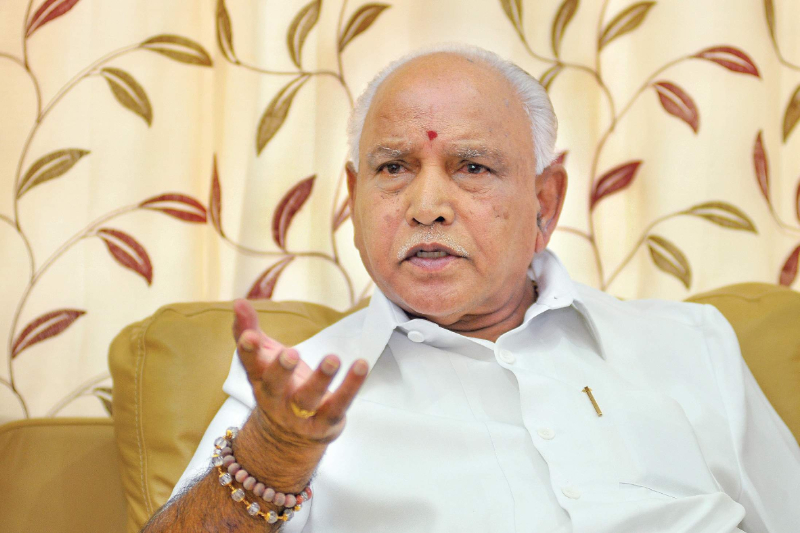 Terming it "far from the truth", Karnataka BJP president BS Yeddyurappa on Monday rubbished all the reports that claimed Prime Minister Narendra Modi of contesting 2019 Lok Sabha elections from the state.
In response to a question about PM Modi contesting from Karnataka, BS Yeddyurappa told reporters, "All this is far from the truth, unnecessarily such news is being spread. There is no substance in it."
He further added that BJP candidates for the November 3 assembly and parliamentary by-polls in the state will be finalized at the party's core committee meeting on Wednesday.
He said, "Day after tomorrow (Wednesday) evening, we have called a core committee meeting where we will finalize our candidates for the three Lok Sabha constituencies and two Vidhan Sabha constituencies and send it to our national president for approval."
Discussions have taken place about candidates for almost all constituencies that would go for the by-polls, the BJP leader said, adding, "We will hold further discussions today and tomorrow before finalizing the names".
Earlier, certain sections of the local media reported that PM Modi was likely to contest from one of the southern states, most probably from Karnataka along with Varanasi to increase BJP's influence in the south
Importantly, BJP is presently not in power in any of the south Indian states. Karnataka is the only state where the party has a considerable presence and has had its government in the past.
Also Read: Karnataka Elections 2018 – Yeddyurappa resigns as the States' CM before the trust vote