Sachin Pilot: Vasundhara Raje's Gaurav Yatra was total failure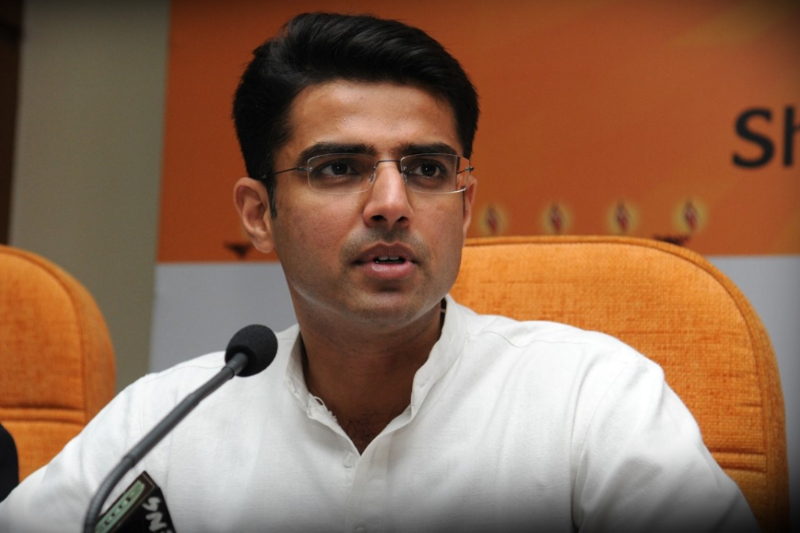 Rajasthan Congress president Sachin Pilot on Tuesday asserted that Chief Minister Vasundhara Raje's recently concluded 'Gaurav Yatra' was a total failure.
Talking to the reporters, Sachin Pilot said that BJP Chief Minister Vasundhara Raje's recently concluded 'Gaurav Yatra' was met with poor response from its cadres and people in general.
Pilot said, "They did not get the required support from their cadres, therefore they conducted meetings to seek feedback from the party workers at Ranakpur and Jaipur. This kind of outreach programme is just to make the party workers happy, but things have already been decided." "Raje's pre-poll tour has been a failure," he added.
The state Congress president further claimed that the BJP's decision to drop 100 or more of its MLAs showed that the party was making them scapegoats to save CM Raje. "They are looking to reduce the anti-incumbency with such steps but there is resentment among the public against Raje. She must be held accountable and not the sitting MLAs," he said.
"The BJP does not trust its own MLAs. So how does it expect the people of Rajasthan to trust it? The BJP has been exposed and it will face a defeat in the assembly elections," Sachin Pilot concluded.
Notably, Vasundhara Raje had undertaken a 58-day pre-poll tour to seek people's mandate ahead of the December 7 Assembly elections. BJP president Amit Shah flagged off the tour on August 4.
Later, the BJP held three-day party workers' feedback meetings in Ranakpur and Jaipur from October 14-16 and October 20-22 respectively. The meetings sought the party workers' opinion about the probable candidates.
On the sidelines of the meeting, Union Minister Prakash Javadekar said, "Opinion from 12,000 party workers from all the 200 assembly constituencies of the state was sought in 11 sessions held over six days in Ranakpur and Jaipur."
Importantly, Rajasthan will vote on December 7 while results will be declared on December 11.
Also Read: Chhattisgarh Assembly polls: CM Raman Singh files nomination from Rajnandgaon constituency