Simmba: Ranveer Singh unveils behind the scene footage of action sequences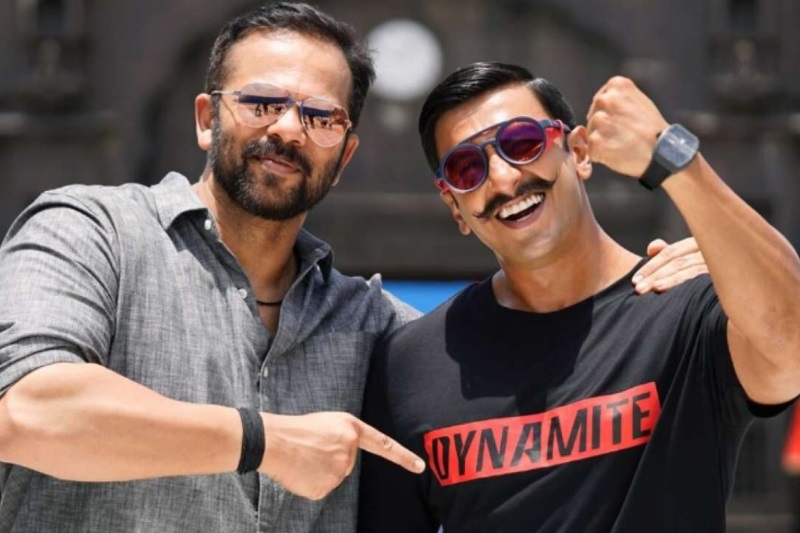 Ranveer Singh will be seen in Rohit Shetty's Simmba which co-stars Sara Ali Khan. Since 'Baap of action' Rohit Shetty is directing it, action sequences are going to be an integral part of the film.
After unveiling the teaser, the makers have now released a small footage of behind the scenes.
In the small video clip, we can see Rohit and Ranveer working in tandem to craft some promising action set pieces. The video starts with Sangram Bhalerao getting strangled with a plastic bag by a goon but he breaks free of his bonds and beats up the bag guys. Rohit can also be seen physically demonstrating the scene before it is actually shot. Towards the end, we see a SUV flying through a huge glass window. So, the film is definitely going to be a treat for action-movie lovers.
Ranveer Singh posted the video om his social media handles and wrote, "BAAP OF ACTION…BACK IN ACTION ! 👊🏽💥#Simmba @itsrohitshetty@karanjohar @saraalikhan95 @sonu_sood."
The film also stars Sonu Sood and Sara Ali Khan and will hit theatres on December 28.
Also read: 'Simmba' and not 'Kedarnath' to be Sara Ali Khan's debut film?