How safe is EVM? Palghar election officers caught transporting EVM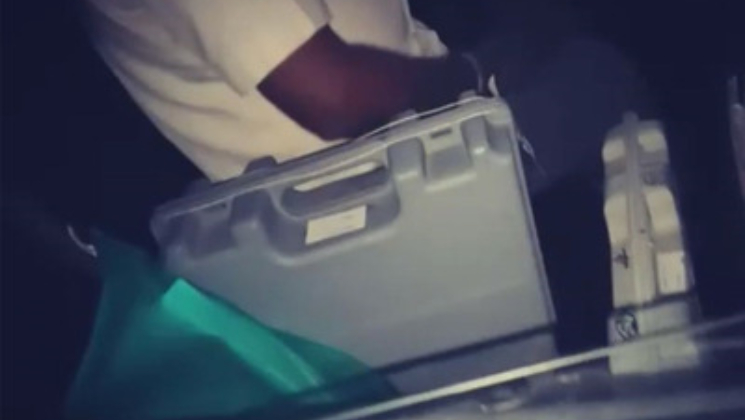 During Palghar elections, in Manor, two election officers were caught transporting EVM (electronic voting machine) to the counting center in a car.
The Palghar Lok Sabha Constituency bypoll was held on Monday. The election zone officers of booth 17 in Chinchare, Deepak Khot and Manohar Kande, left with a sealed EVM in one of their private cars.
In Manor, in Kirat village point the red colour car was obstructed by the villagers. Within no time the district officials reached to the point and took the custody of EVM.
They said that the EVM was supposed to be transported in a government bus and protected by police officers as it was the matter of security. It appears that Khot and Manohar were impatient to wait for government bus to arrive and then carry the EVM machine to the Palghar counting center, hence they took decision of transporting the EVM machine in their personal red coloured car in enthusiasm so that they could reach home after that.
The EVM was not tampered with and the two have been issued show-cause notices with an inquiry has been initiated against them. All the EVMs have been kept in the strong room in Palghar, where counting is taking place today on 31st May 2018.Heavy police deployment is in place to ensure that the EVMs are safe.
Picture credits: TOI