Saif Ali Khan talks about his divorce with Amrita Singh and how it affected his kids
In an interview, Saif Ali Khan spoke about his divorce from Amrita Singh and how affected his children Sara Ali Khan and Ibrahim Ali Khan.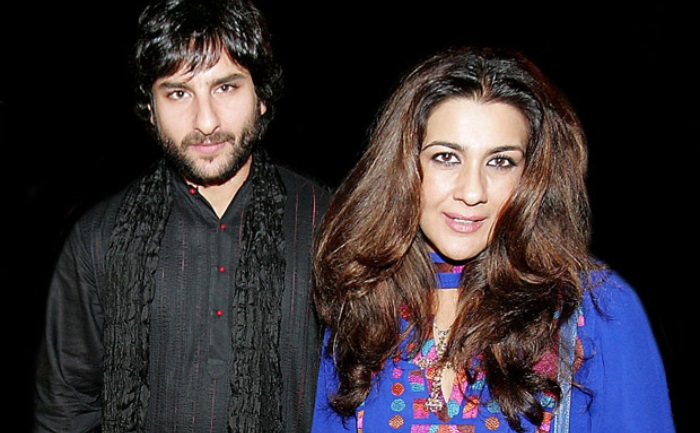 Saif Ali Khan is currently gearing up for his upcoming drama/romance film titled, Jawaani Jaaneman. In an interview, he recently spoke about his divorce with Amrita Singh and how they managed to have a modern family set-up. 
Talking to Pinkvilla, he was asked how he disclosed the news of his split with Amrita Singh to his children. He said:  "It's the worst thing in the world. It's something that I still feel I wish it could be different. I don't think I will really be okay with it ever. There are certain things that can't be and I try and make peace with them and myself by saying that I was 20 and quite young. So much changes. You like to think of parents together but they are individual units too. So everyone can be okay with a modern relationship also."
He further said, "No child should be deprived of a warm home. You have to make the most of whatever situation you are in. Life is beautiful and nobody can be sitting around, complaining too much. Sometimes, having two parents together might not be the best thing for anyone. A nice stable home is wonderful environment and that's what you would like to share with your kids."
Saif Ali Khan and Amrita Singh tied the knot in the early 1990s and he was in his early 20's at that time. Their marriage ultimately hit rock bottom and they chose to part ways in 2004.
In Koffee with Karan's episode last year, Saif came on the chat show with his daughter Sara and both of them shared how they were more at peace after the split and that there's no bad blood between them and they have somehow managed to have a modern family set-up.