Birthday Predictions: Will Saina Nehwal Actively Jump into Politics in 2021?
Will Saina Nehwal jump into Politics this year? Here's what we predict.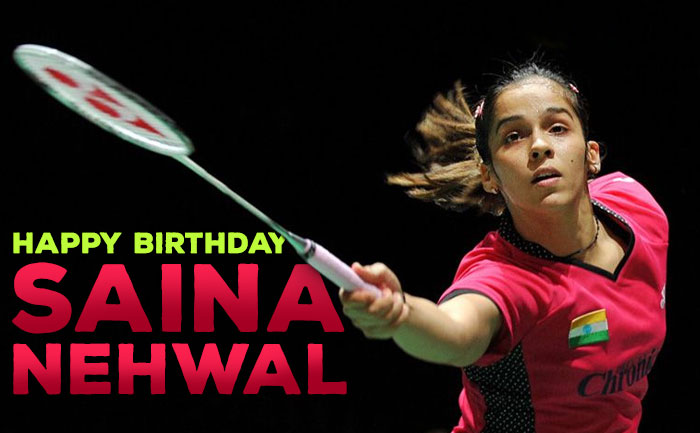 Saina Nehwal, born on 17 March 1990, is an Indian professional badminton singles player. A former world no. 1, she has won over 24 international titles, which includes eleven Superseries titles. Although she reached the world's 2nd in 2009, it was only in 2015 that she was able to attain the world no. 1 ranking, thereby becoming the only female player from India and overall the second Indian player – after Prakash Padukone – to achieve this feat. She has represented India three times in the Olympics, winning a bronze medal in her second appearance.
Saina's birth number is 17, 1+7= 8 which is ruled by Saturn. Her destiny number is 1+7+0+3+1+9+9+0= 30, 3+0= 3 which is ruled by Jupiter.
Nehwal's zodiac sign is Pisces and is ruled by Jupiter.
She has achieved several milestones in badminton for India. She is the only Indian to have won at least one medal in every BWF major individual event, namely the Olympics, the BWF World Championships, and the BWF World Junior Championships. She is the first Indian badminton player to have won an Olympic medal, the first Indian to have reached the final of the BWF World Championships, along with being the only Indian to have won the BWF World Junior Championships or. In 2006, Nehwal became the first Indian female and the youngest Asian to win a 4-star tournament.
She also has the distinction of being the first Indian to win a Super Series title. In the 2014 Uber Cup, she captained the Indian team and remained undefeated, helping India to win the bronze medal. It was India's first medal in any BWF major team event. Nehwal became the first Indian to win two singles gold medals (2010 and 2018) in Commonwealth Games.
Considered one of the most successful Indian sportspersons, she is credited for increasing the popularity of badminton in India. In 2016, the Government of India conferred the Padma Bhushan- India's third highest civilian award on her. Previously, the nation's top two sporting honors, namely the Rajiv Gandhi Khel Ratna and the Arjuna Award, were also conferred on her by the Government of India. Nehwal is a philanthropist and was ranked 18th on the list of most charitable athletes.
View this post on Instagram
Future of Saina Nehwal in 2021:
Saina Nehwal will be entering the 32nd year of her life, 3+2= 5 which is ruled by Mercury. 2021 is also a number 5 and is ruled by Mercury which should prove beneficial to Saina. Her lucky numbers are 1, 3, 5, 6.
The combination of Saturn and Jupiter makes her creative, innovative, emphatic, flexible, and adaptable. It is undeniable that Saina still has plenty of badminton firepower left in her, and she will continue to perform well in the year 2021 as well.
Saina will expand her horizon beyond her Badminton career this year. She would also contribute to developing a new generation of players through her badminton academy. Saina should enter into politics and she should be ready to fight the election also and she should take it as a part-time political career," says noted sports astrologer and Astro Strategist Hirav Shah.
Happy Birthday, Saina Nehwal!
ALSO READ: Prediction: Future Of Real Estate In Rajkot For 2021