Salma Hayek REVEALS she cried while shooting 'Desperado', here's why
Salma Hayek who gained immense prominence with 1995's 'Desperado' reveals she sobbed while shooting. Here's why!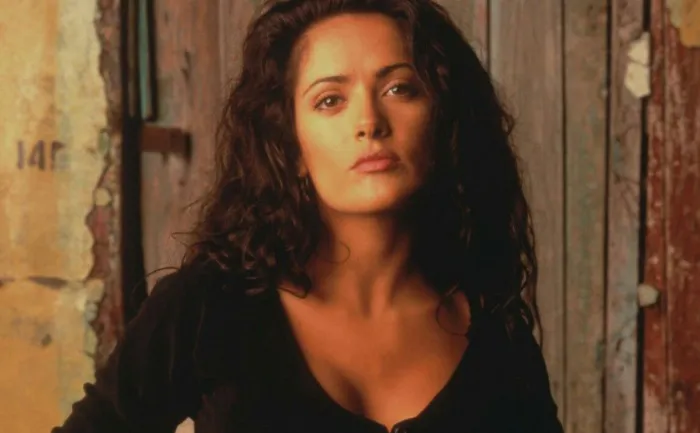 Salma Hayek who gained immense prominence with the 1995 action film, 'Desperado' opened up on her emotional breakdown while shooting an intimate scene in the film. The movie is the second installment in Rodriguez's Mexico Trilogy, which also includes the films El Mariachi (1993) and Once Upon a Time in Mexico (2003) and it also stars Antonio Banderas, directed by Robert Rodriguez. Here's what she had to say!
The actress who appeared as a guest on Dax Shepard and Monica Padman's podcast "Armchair Expert", spoke about her struggle with the love scene and also revealed that she cried the entire time. She said that when she landed the role in the movie, the love scene was not originally in the script, between her character Carolina, and El Mariachi (Banderas)but it was asked by the studio when they saw the duo's chemistry.
She stated that the director was her brother and his then-wife, producer Elizabeth Avellán, was her best friend, thus, she agreed to do the scene but with a closed set and it was just the four of them present. Salma also revealed when they would begin to shoot, she would cry and would keep telling the trio that she is afraid to do the scene.
Further, the actress cited co-star Antonio Banderas's free spirit as a part of what scared her. She also recalled the time she could not let go of the towel and Banderas, Rodriguez, and Avellán tried to make her laugh to get her to take it off, but as soon as she did she began crying again, somehow, they got through it and they did the best they could do at the time.
She also recounted taking her father and brother to see the film but said they left the cinema hall during the scene and returned when it was over.
On the work front, she will soon be seen in "The Eternals", and "The Hitman's Wife's Bodyguard".
ALSO READ: Zack Snyder's Justice League Out; Gives A Glimpse Of Joker