7 Breathable and Cool Masks To Wear All Summer Long
7 Stylish & Best Breathable Face Masks That Will Help You Cool In This Humid Summer Season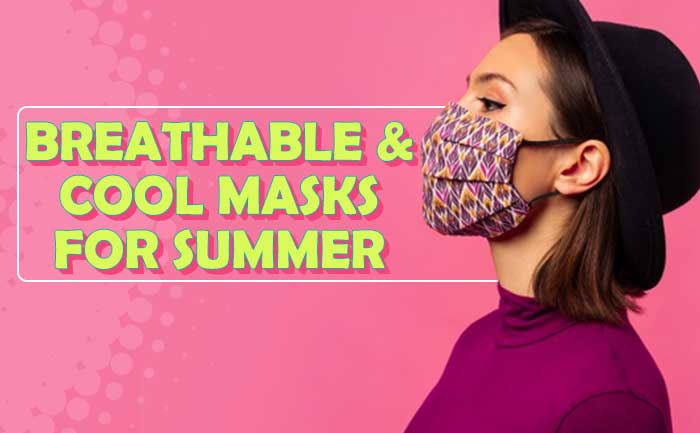 The Nouvelle COVID-19 Virus has changed lifestyles across the globe. Wearing face masks in public has now become routine. But with the summer season on us what we do need is a breathable face mask. It will be apt for summer's hotter, more humid days. Nobody wants to spend summer sweating under a mask. But it should also strike the right balance between breath-ability, style and safety.
Face masks are understandably uncomfortable to wear in the heat of summer. Luckily, there's a revolution of breathable face masks that take into account high summer temperatures. Here are 7 lightweights, breathable but stylish masks that will make you stand out among many.
Here are 7 such face masks to make you look fashionable without compromising your health:
1. Self Sanitizing Masks from Wedding Sutra: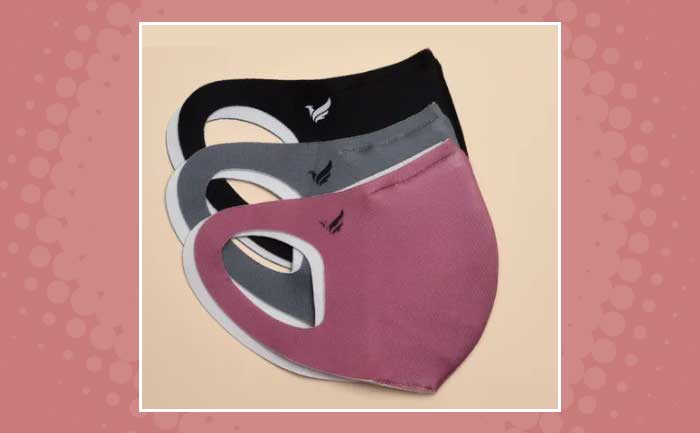 This lightweight mask is made with 4-ply organic cotton using a special silver technology that eliminates bacteria and viruses on contact. They can easily be hand or machine washed as the silver technology used in the masks lasts till 30 washes.
PACK OF 3 costs Rs 799.
2. Pure Cotton Pleated Face Masks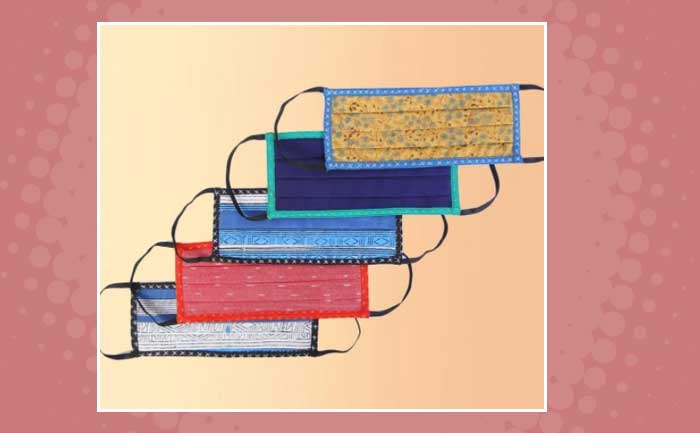 Handcrafted, breathable and triple-layered fabric masks made from 100% pure and natural fabrics This is a 3 layered mask designed with a universal fit. The masks are intended for women and men.
Pack of Five costs Rs.599.
3. Breathe Easy Mask: Van Heusen: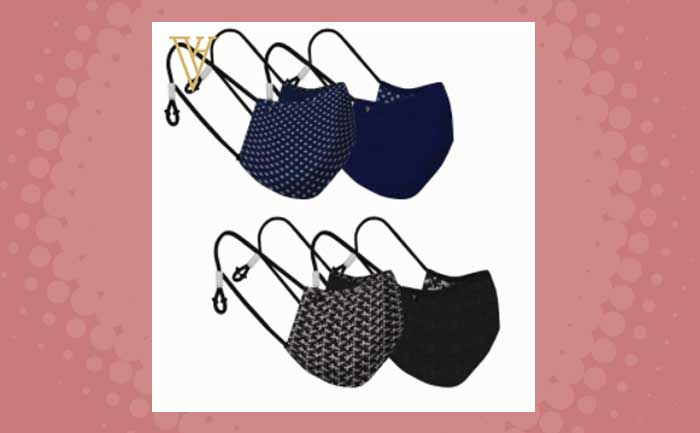 Made of premium cotton, this breathable 7 layer reversible face mask ensures comfort. It also provides extra protection against everyday microbes and pollutants. Antibacterial Technology reduces 99% of bacteria keeps you protected. The best part is that the masks are reversible, reusable and washable.
Priced at Rs 549 for 6.
4. Floral Black Ajrakh Cotton Mask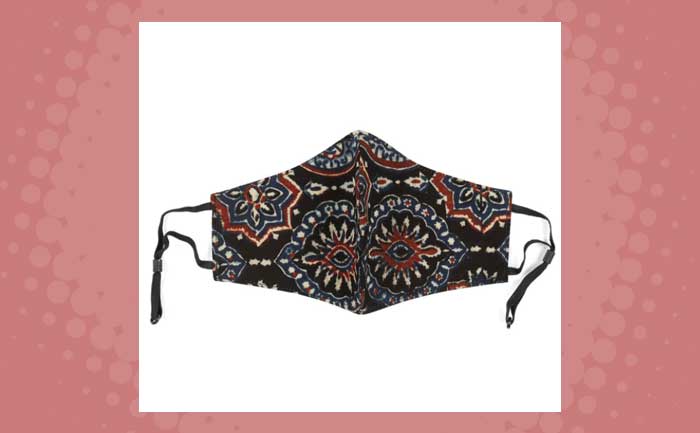 The Black Ajrak Cotton Mask from Indiacircus is made from cotton material. The three-layered mask is reusable and breathable too.
A set of two will cost you Rs. 359.
5. Masaba Gupta Multicolored Mask: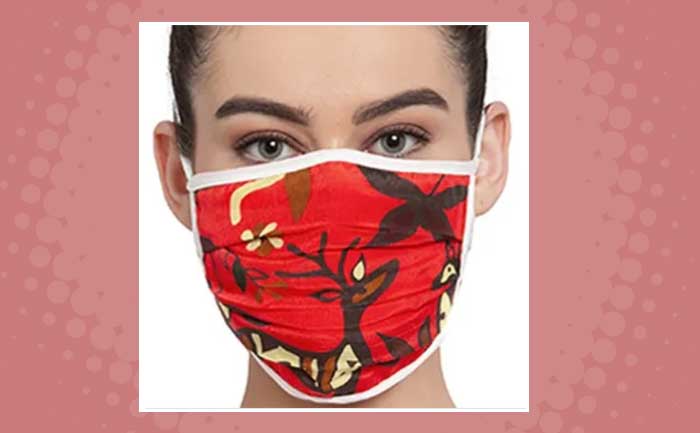 The unisex reusable double-layered cloth masks are made of crepe. They are breathable and fits snugly. It can be tied behind and pulled down to sit on your neck when not in use. They are a delight to wear and will add a dash of color to your summer styles.
A pack of three costs Rs. 2500.
6. Party Pack from Fredify: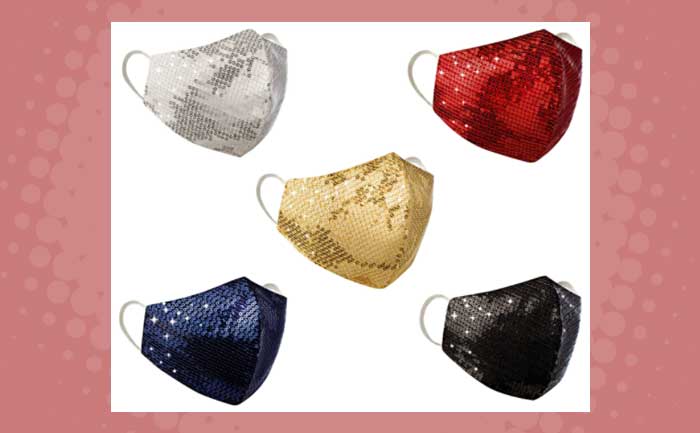 Triple-Layered Washable Face Mask with an outer fabric layer of mesh and inner 2 layers of cotton. Elastic Ear Bands make it easier to wear. It is not only stylish but will also keep you protected.
Party pack consists of five and costs Rs 799
7. BlackberryTech Shield Mask: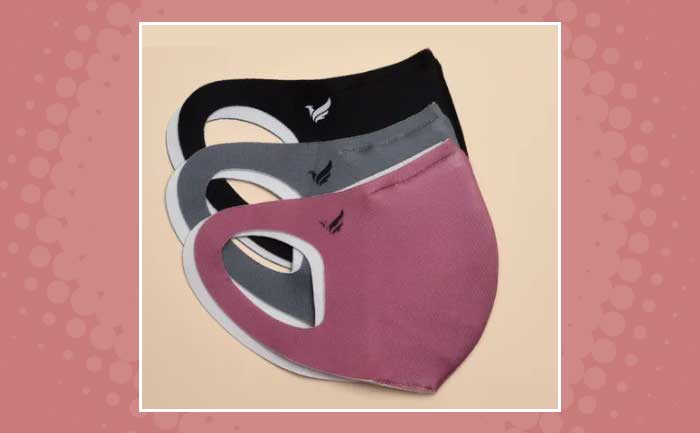 Made of cotton, it has three layers of cotton fabrics an additional filter with 99% bacteria, filtration, washable, soft elastic loops for extra comfort recommend to wear for 6 hours.
Tech Shield – Protective Mask Set Of 3 costs Rs. 399
Which one did you like the most? Don't forget to let us know.
Also Read:  7 Simple Exercises That Help Remove Double Chin