Salman Khan has the perfect reply for Twitter trolls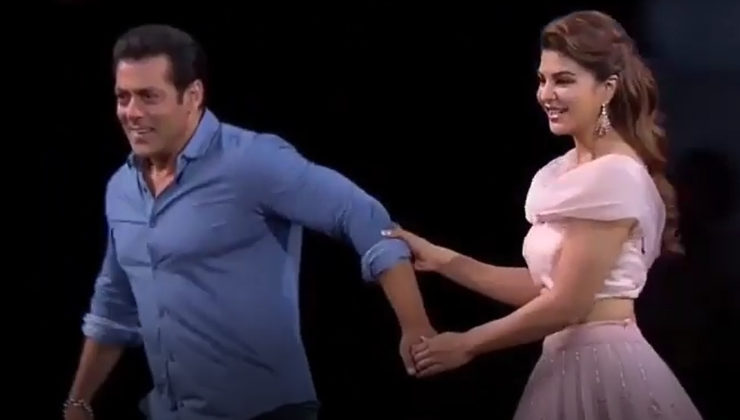 Superstar Salman Khan has dismissed the Twitter backlash against his film "Race 3", saying comments by people with "one or two" followers do not qualify as "trolling".
The "Race 3" trailer, released earlier this month and it invited a lot of jokes and memes galore on social media.
Recently at a media event, Salman was asked about the buzz around "Race 3" and how he is dealing with the trolling on social media.
"I don't know what you're talking about," said the actor, urging the scribe to mention the trolling. Salman counter-questioned: "Are you trolling it? You know who is trolling it? He further added, "Those guys with one follower or two followers? That's trolling? Who's controlling that trolling, you know? No? How sad. So, when guys with one, two, three, four followers troll, it's not trolling."
Salman was in a witty mood as he also remarked on the response to the "Race 3" song "Selfish", penned by him. He chose a musical way to respond and joked: "This song is also written by me and it will be trolled as well. " This response comes as an epiphany, as Salman got trolled again as he appeared on a dance reality show with Jacqueline Fernandez. A kid, who was a participant was in no mood to hug Jacqueline but Salman ensured that his onscreen ladylove got to hug him as she found him adorable. This did not go down well with some netizens who argued about consent. However, it doesn't make sense to bash Salman, as the kid seems quite happy to meet both Jacqueline Fernandez and Salman Khan. Talk about things being taken out of context.