Quiz: How well you know Superstar Salman Khan
Salman Khan Quiz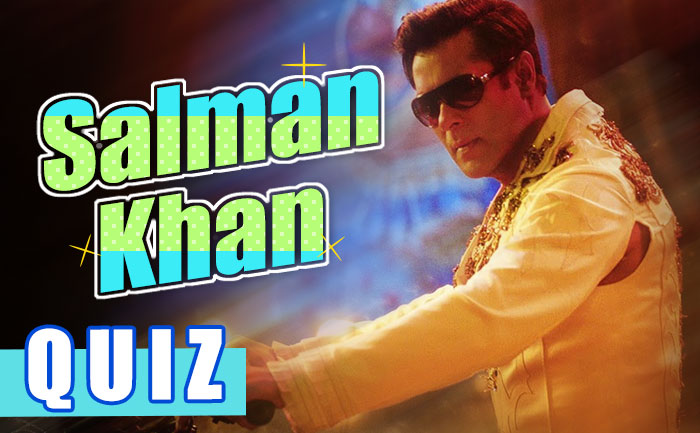 Superstar Salman Khan is one of the most loved and folowed superstar of Indian film industry. The actor is a simple person at heart and loves to spend his free time with close friends and family members. He is also a philanthropist and has started Being Human Foundation to help the needy. Salman is also known as a mentor and has launched many new faces in Bollywood. Today the Dabangg Khan is known as one of the most bankable star and is quite busy with his various projects.
Here we have a Salman Khan quiz for his fans. If you score more than seven then you are a true blue fan of the Bajrangi Bhaijaan.
Salman Khan Quiz
This is a timed quiz. You will be given 15 seconds per question. Are you ready?
15