Bigg Boss 15: Salman Khan tells Ieshaan that Meisha is responsible for his reputation
In the latest episode of 'Bigg Boss 15,' Salman Khan tells Ieshaan Sehgaal that Meisha Iyer poked him to fight with Rajiv Adatia.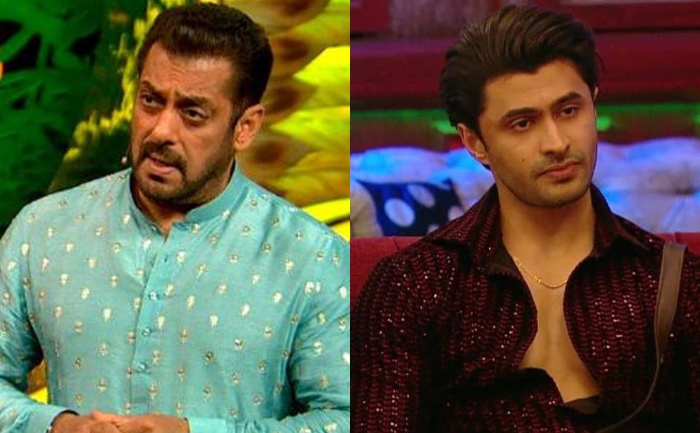 The new entry of Rajiv Adatia as a wildcard contestant shook up things between Ieshaan Sehgaal and Meisha Iyer. Last week, Rajiv alleged that Sehgaal is faking his love for Miesha. He also told Ieshaan that he has forgotten his game in the show.
Later, Rajiv revealed to Miesha that he has a very strong and close relationship with Ieshaan, which upsets him as he says, "The way you are portraying me, it is creating a wrong image of me outside." He was seen losing his cool as he says that Rajiv is portraying that he is bisexual, which he is not.
Now, in the latest episode of 'Bigg Boss 15,' host Salman Khan tells Ieshaan that Rajiv is not responsible for him reputation but his girlfriend Miesha is.
Salman tells Iyer, "You have been worried about Ieshaan's reputation right? You two were whispering. You wanted to know about his past. He was talking about his friend. But you wanted to know more. This (Rajiv) topic came out because of you two."
Khan later tells Ieshaan Sehgaal, "I want to tell you this, Rajiv is not responsible for your image being portrayed wrongly." Further, Ieshaan says that he knows Rajiv's intentions were not wrong but he said a few things.
Salman interrupted and said, "That is what I am saying, he is not responsible. Meisha started it. If you feel Rajiv shouldn't have started those things, don't you feel Meisha should not have poked you about your life outside the house?"
Stay tuned to The Live Mirror for more updates.
ALSO READ: Bigg Boss 15: Akasa Sing Gets EVICTED From Reality Show