FIR Filed Against Salman Khurshid For Calling Himself 'Baap' Of Yogi Adityanath
FIR has been registered against Salman Khurhid for describing himself the father of Uttar Pradesh CM, Yogi Adityanath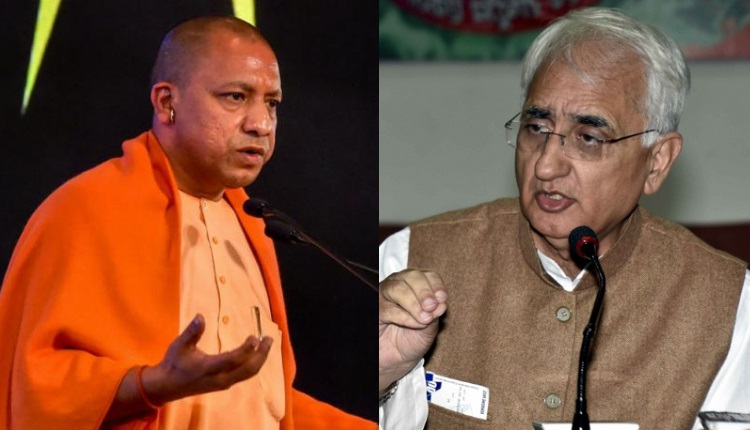 Salman Khurshid — senior Congress leader — seems to have landed himself into trouble as Bharatiya Janata Party (BJP) leader has filed FIR against him for calling himself the father of Yogi Adityanath. While campaigning for BJP candidate, Yogi Adityanath had said that cases like Batla House encounter happened when Congress was in power. Responding to Yogi's remark, Salman Khurshid used Amitabh Bachchan's popular dialogue to attack Uttar Pradesh, Chief Minister.
Khurshid also challenged Yogi to organise a debate on the 2008 Batla House Encounter. It is to be noted that Salman Khurshid is a Congress candidate from Farrukhabad. While throwing a challenge on Batla House encounter, Salman said that he is ready to debate whenever or wherever Yogi wants.
He further said, "It will be better if it takes place in a gaushala, to find out if the cow is with him or me." "One must question Salman Khurshid what relation he shared with the people involved in Batla House. On what grounds did he go to defend them in court?," Yogi had asked during the election campaign.
Apart from Yogi, Salman also took a dig at his opponent from the Bahujan Samaj Party and its supremo Mayawati and said that he will make a 'beautiful graveyard' for his opponent. Prime Minister Narendra Modi had also raised the encounter issue and accused the Congress of indulging in "vote bhakti".
Notably, the encounter had taken place on September 19, 2008, against suspected Indian Mujahideen terrorists at Batla House locality in Jamia Nagar, Delhi. The popular 'baap' dialogue has been picked up from a movie called 'Shahenshah' starring Bollywood veteran Amitabh Bachchan.
. Also Read: Key Points From Akshay-Modi Interview