'Sit down or else we will rename mosque after Lord Vishnu'; Sambit Patra to Muslim panellist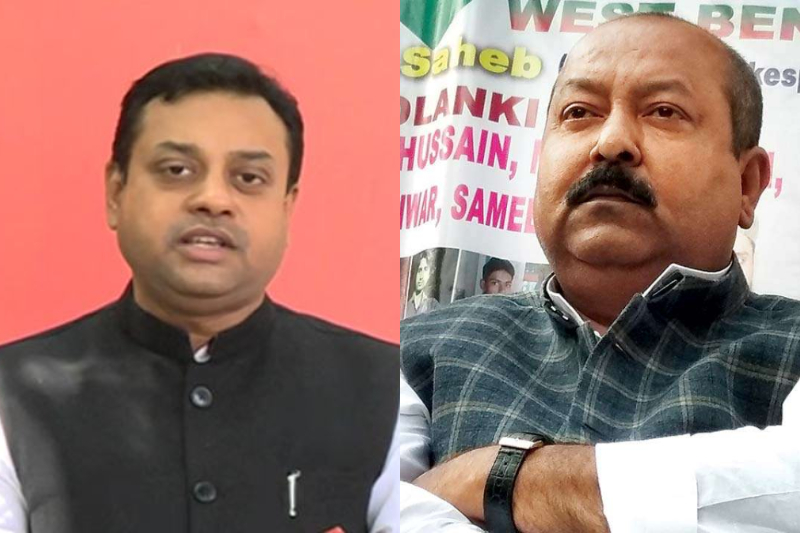 Bharatiya Janata Party (BJP) spokesperson Sambit Patra, who is notorious for his aggressiveness on television channels and insulting India's Muslim population on a live television debate has once again lost his cool and asked AIMIM spokesperson Sayyed Aasim Vakar, to sit down or we will rename any mosque after Lord Vishnu.
On Friday, November 8, Sambit Patra was one of the five panellists of a TV debate show. The topic of the debate was the controversy surrounding the name changing spree of BJP governments across the country.
The 24-second video clip that has been shared on Twitter, in which Patra is seen heckling Aasim Vakar, badgering him constantly to utter whether he was a devotee of Allah or Lord Vishnu.
Sambit to MIM spokesman "Aye Suno Allah ke bhakt ho to baith jao warna kisi masjid ka naam badal kar bhagwan Vishnu ke naam rakh doonga" pic.twitter.com/agM2ClA8SN

— Ravi Ratan (@scribe_it) November 9, 2018
"Aye suno, Allah ke bhakt ho ya Bhagwan Vishnu ke bhakt ho. Pehle yeh batao zara (Hey listen, are you a devotee of Allah or Lord Vishnu. First, tell this)," Patra goaded Vakar.
Also read:  "Did what felt good, Will continue to do", Yogi Adityanath on renaming spree
Vakar responded to Patra by saying, "Bhakt toh hum Allah ke hi hain. Par hum aapke dharm ki bhi izzat karte hain (I am a devotee of Allah but I also respect your religion)." Patra, however, repeatedly interjected, "Bas toh phir chillao mat. Aap chillao mat aur baith jao. Allah ke bhakt ho toh phir chillao mat aur baith jao (Then, do not shout and sit down. If you are a devotee of Allah)."
He, then, added snidely, "Baith jao chup-chap. Kisi Masjid ka naam rakh doonga Bhagwan Vishnu ke naam pe, phir chillate phiroge (Sit down quietly. I will rename a mosque after Lord Vishnu, and then you will keep shouting)."
Besides Sambit Patra and Assim Vakar, the debate also featured Congress spokesperson Akhilesh Pratap Singh, Samajwadi Party spokesperson Ghanshyam Tiwari, and historian Professor Makhan Lal.
The anchor of the show is only seen reacting when the AIMIM spokesperson raised his objections to Patra's words. Later, the anchor asked both the panellists to drink water to cool themselves down!
Also read: Sambit Patra: Ghulam Nabi Azad demeaning, demoralising Hindus