If You Broke Galaxy S10 USB-C Port, Then Be Ready To Replace The Whole Motherboard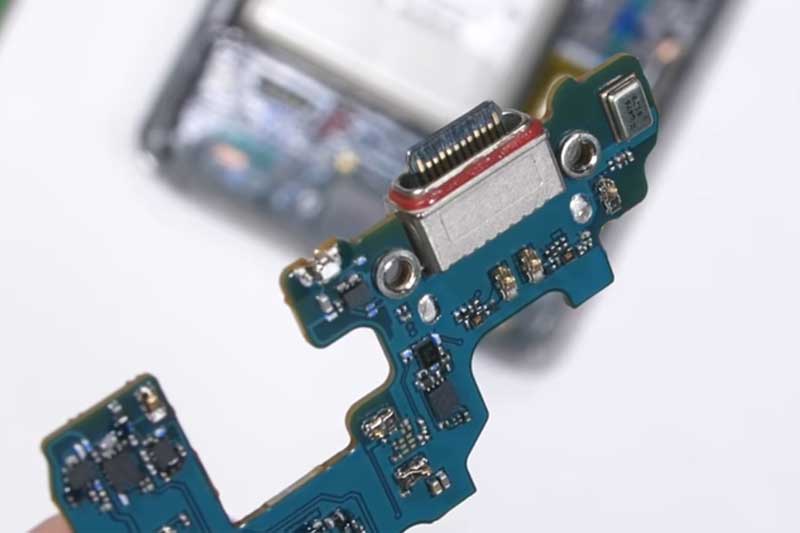 Samsung recently introduced its S series that takes smartphones to a new level of features and screen quality. Samsung also unveiled Galaxy Fold its first foldable smartphone with around three screens and five cameras. Doesn't this sound fascinating to have an upgraded tech that is costly but amazing to boast in front of friends and family? There is one drawback that ample of such devices carry with them and that is high price replacement part and repair.
Youtuber "JerryRigEverything" uploaded a video of Samsung Galaxy S10 teardown, where he showed what is inside the smartphone. One important thing came out is about the USB-C port. The port is permanently soldered on the motherboard. Compared to which in ample of devices the same can be replaced at an affordable cost, in case of Samsung Galaxy S10 you will have to replace the whole motherboard that is not good.
JerryRigEverything went deeper by tearing down it more, the video reveals a lot about the complex packing of S10 and it looks once you damage, you pay for everything. The ultrasonic in-display fingerprint sensor is inaccessible without getting rid of the screen.
So if you are one of those users who will be using the port take care while using the USB-C port. DIY repairers who offer cheap services in fixing phones will find it really hard to fix such devices, so official service centers are the only option left for users.
The device also features a Wireless charging that can do help to some extent.
Image Credit & Source: JerryRigEverything