Sanjay Dutt's KGF Chapter 2 & Torbaaz To Release in October 2020?
The producer of Sanjay Dutt starrer Rahul Mittra is considering to release Torbaaz in October 2020.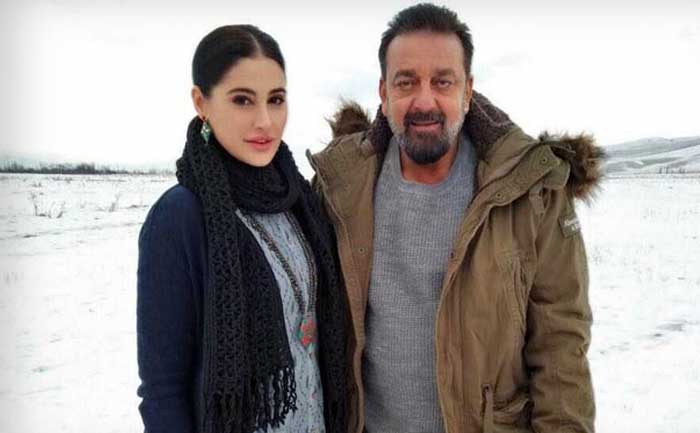 After more than two and half years Sanjay Dutt starrer Torbaaz went on floors, the film is gearing up for release. The action thriller Torbaaz is all about child suicide bombers in Afghanistan, who have been trained to believe that killing the enemy is a virtue and glory in the hereafter.
Sanjay Dutt and Nargis Fakhri starrer Torbaaz is an action thriller produced by Raju Chadha and Rahul Mittra. In the film, Sanjay Dutt will be playing an Army office. The producer of the film Rahul Mittra is considering to release Torbaaz in October 2020.
"This is the worst time to even think about releasing one's film, as all movies are being pushed [due to the coronavirus scare]. But I can assure you that Torbaaz will be a 2020 offering; we are planning to release the film in October," he told mid-day.
The producer of Torbaaz's statement of releasing Torbaaz in October came hours after Sanjay Dutt took to social media and announced that his multilingual project KGF Chapter 2 to be released on October 23, 2020.
When Malik was asked why post-production work took so long, he attributes it to the visual effects employed in the thriller. "The film is high on VFX; we have recreated the entire city of Kabul with the help of special effects. Such films take time."
Rahul Mittra chimes in, "Since we had to [depict] Afghanistan, we did a recce for six months to get the right location [and zeroed in on Kyrgyzstan]. So, one can't say that the film is delayed because such processes take time."
If Torbaaz and KGF Chapter 2 released in October 2020, fans of Sanjay Dutt will have two movies back to back in a month. However, it is still not clear, when Torbaaz will actually be out in theatres.
In KGF 2, Bollywood superstar Sanjay Dutt is playing the role of antagonist Adheera, ravishing beauty Raveena Tandon will be seen in a pivotal role.
Also Read | KGF Chapter 2 To Clash With RRR? Sandalwood Star Yash Responds