Sanjay Dutt's secret to sleeping with 308 girlfriends, out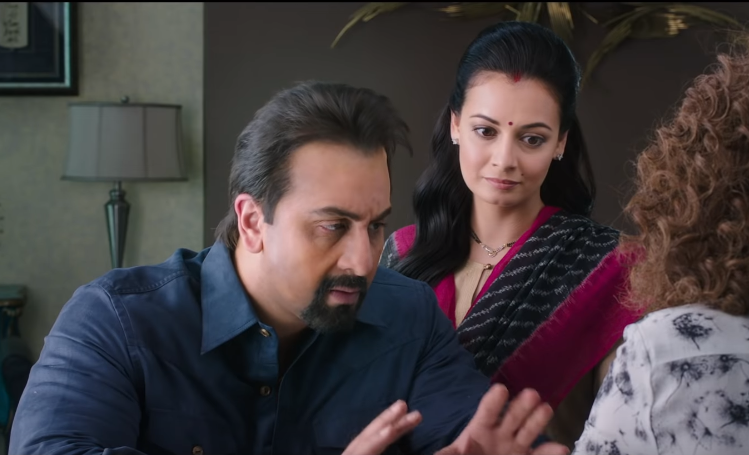 Sanjay Dutt has confirmed the speculations that have been rife about his 308 girlfriends. But not all of these girls were charmed by the dashing Sanjay Dutt's looks.
In an exclusive interview with India Today, filmmaker Rajkumar Hirani revealed that he actually duped several single women by escorting them to his mother's fake grave.
"He would start dating a girl and take her to this graveyard. He would say, 'I have brought you here to meet my mother.' After this unusual meeting, the girl would feel emotionally attached to Sanju. The reality was that the grave was not his mother's," said Hirani.
Sanjay Dutt lied excessively to emotionally manipulate the girls he wanted to date and it was also reported that he couldn't handle a girl leaving him very well. "A girl broke up with him. So, Sanjay took his friend's new car and smashed it into another car parked outside his ex-girlfriend's house. Later on, Sanju found out that the car he rammed into belonged to his ex-girlfriend's new boyfriend. Both cars were severely damaged," Hirani recalled.
According to reports, Sanjay had almost dated every actress during his reign of glory but he also dated actresses after his career was shattered and beyond his time in the industry.
Although everyone seems to brand Ranbir Kapoor as the 'Casanova' of Bollywood, he can never be compared to Sanjay Dutt in that manner. In fact., Ranbir revealed that he has had less then 10 girlfriends which obviously is nothing compared to Sanju Baba's 308.
Ranbir, who was also present at the interview, also recalled an incident when Sanjay Dutt thought his father Sunil Dutt's head was being burnt by a candle. "This particular time Baba was so high on drugs that he thought a candle was burning Sunil Dutt saab's head. Sanjay then proceeded to put out the imaginary candle. It was then that Dutt saab got to know that Sanju was completely hooked on to drugs."
Ranbir also told India Today that he spoke with Dutt every night before the shoot just to get into the skin of the character. "I called Sanjay Dutt the night before every shoot. I wanted to know what was going through his mind when all of these incidents happened with him," said Ranbir.