Sanjay Leela Bhansali Reveals Why He Refused Alia Bhatt To Audition For Black
After casting in Inshallah, Sanjay Leela Bhansali reveals why he refused to audition 9-year-old Alia for Black in 2005.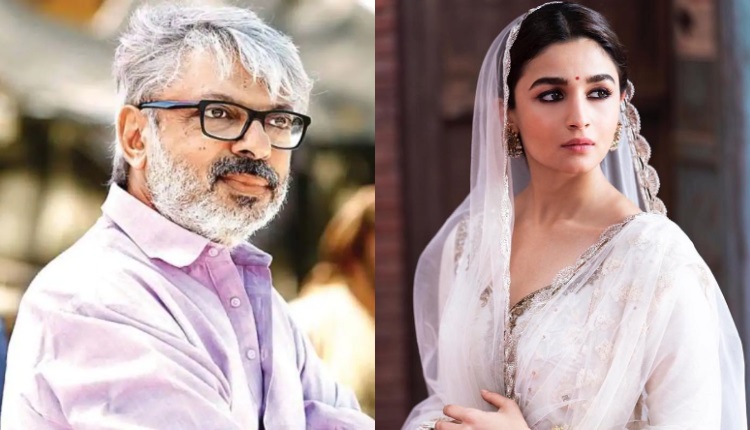 After announcing the lead actors of his next film 'Inshallah', the ace filmmaker Sanjay Leela Bhansali has just unveiled why he had refused to audition Alia Bhatt for Black. It is to be noted that Alia Bhatt had gone to an audition for Bhansali's film 'Black', when she was just nine-years-old.  On the day when Sanjay Leela Bhansali has confirmed Alia Bhatt and Salman Khan for his next romantic film 'Inshallah' has opened up why he refused 'Raazi' actress for Black in 2005.
On March 19, Alia took to Twitter and wrote, "I was 9 when I first walked into Sanjay Leela Bhansali's office, all nervous and hoping and praying that I would be in his next film. It's been a long wait."
When 'Padmaavat' director was asked about the same, he told Mumbai Mirror, "Alia is an extremely young actress with a lot of magic. She fits the role beautifully. When she was nine, she'd come with her mother (Soni Razdan) to audition for Black. I saw the sparkle in her eyes. I told Soni I wouldn't audition her for a child's role because I knew she was a Hindi film heroine."
Bhansali went on saying that he wanted to cast her in another film but the project did not work out. He told the publication, "Later, I went to Soni and Mahesh (Bhatt) and told them I wanted their girl, but that project didn't happen. Inshallah, this one will be a beautiful journey."
When Bhansali finally roped in Alia Bhatt opposite Salman Khan in 'Inshallah', she took to Twitter and wrote: "It's been a long wait," she wrote. In the next tweet, she shared this is dream come true moment and wrote, "Dream with your eyes wide open they say & I did. Sanjay Sir and Salman Khan are magical together & I can't wait to join them on this beautiful journey called "Inshallah".
Apart from 'Inshallah', 'Student of The Year' actress has several project lined up which includes, 'Kalank', 'Brahmastra', RRR' and 'Takht'.
Also Read: CONFIRMED: Sanjay Leela Bhansali Ropes In Alia Bhatt & Salman Khan For 'Inshallah'