Google Unveils Its First Game Streaming Platform – Stadia
No Console, No High-End Hardware, Just a Browser To Play Games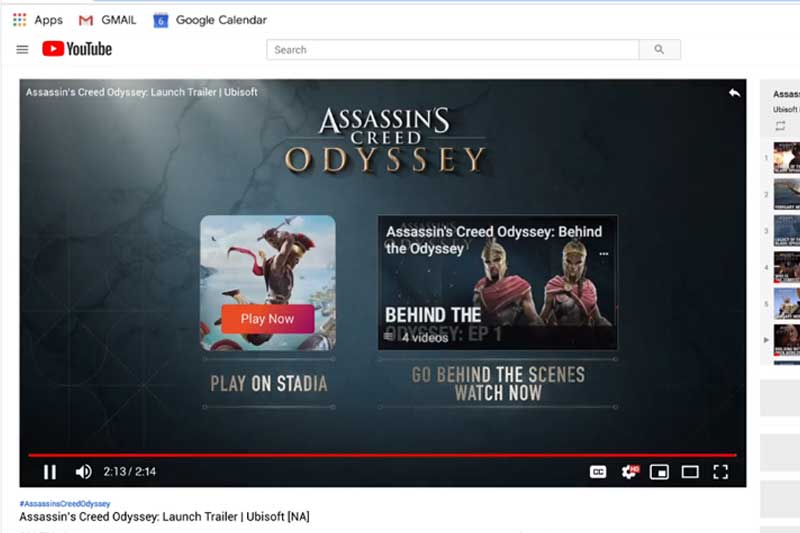 At GDC 2019 finally we got chance to see Stadia Google gaming platform that will change future of gaming. Google Stadia release date is this year in 2019 and there is no Stadia console. It is a online streaming service independent to mobile, tablet or PC platform, just requires a high speed internet connection and you are all set to play Stadia games.
Google has not revealed Stadia price, or any subscription details. Similar to Play Store users will get a dedicated app to pick the latest games and enjoy. Stadia and YouTube are connected, while watching a live streaming or game trailer you can will see a Play On Stadia button, click it and start playing it in the web browser.
Google also unveiled first controller a new member to Google family with dedicates button to capture screens and launch assistant that will guide you if you are stuck on any game level. Google's all set to take Gaming on next level by integrating Stadia with YouTube.
The cloud gaming service does not require any console or PC or extensive hardware to achieve 4K or HDR quality. It is capable of delivering a uninterrupted 60fps, but surely this will rely on the network speed. Streaming HD quality game through a browser will be at some resource intensive, and without high speed internet connectivity this service won't deliver what it promises.
Recently Microsoft also revealed its dedicated Cloud Gaming platform Project xCloud and Nvidia is setting up its server in Japan and Korea for similar feature. Let's see which service lands first and gets maximum users.