Jamai Raja Actress Sara Arfeen Khan Blessed With Twins, Pics & Names Inside
Sara Arfeen Khan who is known for her role as Alka Tiwari in STAR One's hit serial Dhoondh Legi Manzil Humein blessed with Twins.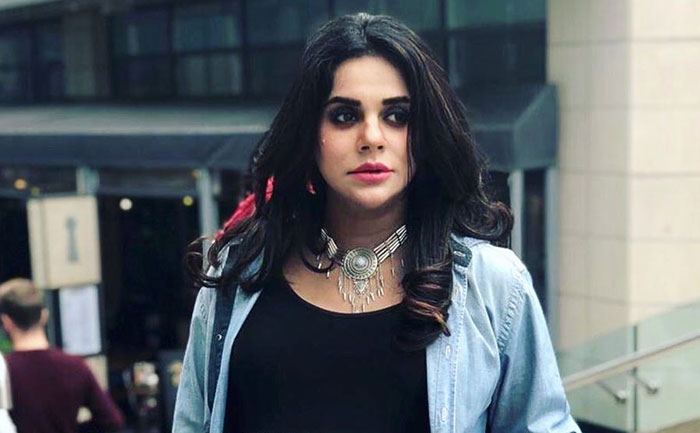 Sara Khan — who tied the knot to TV actor Arfeen Khan in 2009 — has finally embraced the motherhood. The Jamai Raja actress has been blessed with twin daughters. Sara Arfeen Khan is the latest Indian actress who joined parenthood. Apart from Sara Khan, Chhavi Mittal, Sameera Reddy and Gabriella Demetriades have given births to their babies in 2019.
The news of Sara Arfeen Khan's twins was shared by neither her or her husband. It was shared by Jamai Raja actress' Yoga trainer. The yoga trainer informed that Sara Arfeen Khan has been blessed with twins and shared the pictures of them on Instagram.
Sara had earlier revealed her due date is 8th July 2019. But, she has been honoured with two beautiful little angles on 18th July 2019.
If anything to go by the post of Sara's Yoga trainer, Sara Arfeen Khan have named her daughters Zidane (meaning growth and progress) and Aizah (daughter of Hazrat Ali). Sharing the pictures of Sara Arfeen's daughters on Instagram, she wrote, "Congratulations to my lovely student Sara who recently gave birth to her gorgeous twins Aizah & Zidane by planned cesarean birth. Her experience shows just how helpful pregnancy yoga and hypnobirthing can be regardless of what type of birth you have." She further added what the mother of these newborn babies said to her, ""I wanted to acknowledge and thank you for your brilliant techniques I learned in your pregnancy yoga which kept me and my twins calm and stresses free throughout my third trimester and although I knew I was going to have a C-section, your Hypno-yoga birth preparation class kept me really calm before and throughout my operation considering I'm a nervous wreck when it comes to surgeries. I could hear your voice echoing telling me to breathe and relax my jaws. Thank you so much for helping me bring my bundle of joy stress-free in this world! I think to stay calm and stress-free myself was the best gift I had given my twins during pregnancy. I'm now looking forward to your mummy and baby yoga class." Looking forward to seeing Sara in mummy and baby yoga soon, and yes it can be possible with twins!"
Have a look at the picture:
In an interview with The Times of India, Sara had earlier revealed, "The baby is due on July 8 and we are super excited. It doesn't matter if it's a girl or a boy. We are grateful to God for this beautiful gift, which has already changed our lives. It's a very personal matter and I had only shared it with very close friends and family. Besides, I have been in London since February." She further added, For the first few months, it was not sinking in that I'm going to be a mother. But now, it's finally sunk in, especially when I feel the baby move constantly. Nothing can match up to the feeling of my baby moving in my womb. I think that names are the hardest to finalize. We are still working on it."
Also Read: Jamai Raja 2: Sargun Mehta Is Excited To See Nia Sharma & Ravi Dubey Together Again