Watch: Actress Sara Khan breaks down after her sister leaves house post a big fight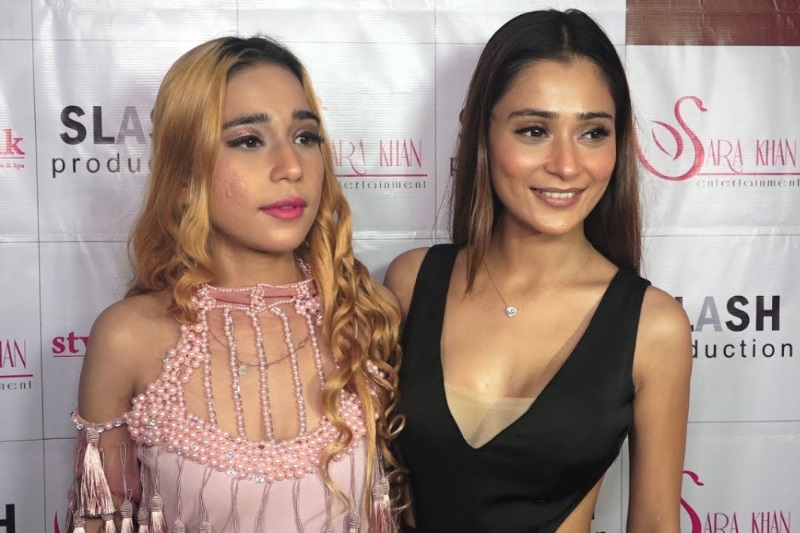 Bidaai fame Sara Khan doesn't really seem to like living away from controversies. The actress, who is always on the news for all the wrong reasons, recently had a big fight with her younger sister Ayra, which led to the latter to leave the house.
Expressing her grief on her's sister's decision to part the house, Sara has shared a few emotional videos on Instagram, where she informed her fans about her fight with Ayra. Breaking down into tears while narrating her story, Sara also informed the fans that her younger sibling has left the house.
Clarifying her reason for sharing the video, she said that it is to stop people from spreading fake rumours about their ugly fight. Ayra only left the house because she felt that her elder sister was being over-protective about her and acting like her mother, which she did not like at all.
Also Read: Sara Khan gets trolled for holding liquor bottle in hand
But as reported by Bollywood Times, the fight actually seems to have been ugly as Sara has now proceeded and deleted all the pictures of Arya from her Instagram account.
Earlier, rumours were doing the rounds that post the ugly fight between the two siblings, Sara asked Ayra to pack her bags and leave the house. But Sara put up the video to clarify that it was nothing of that sort.
Meanwhile, her younger sister Ayra also took to Instagram to support her sister and asked others to stay aside from their family matter. "All I request you guys is to give us positivity. #love #peace" she captioned her note on Instagram.
"I love my sister so much she is my Ego and my pride no one will be ever able to segregate and divide us And also no has rights to interfere our family and privacy between sisters!" she said in a post.
Earlier, this year, the sisters' duo turned a few heads, when in a live Instagram story Sara could be seen relaxing in a bathtub in a nude state.