Court orders police to file FIR against Tamil Nadu BJP chief Tamilisai Soundararajan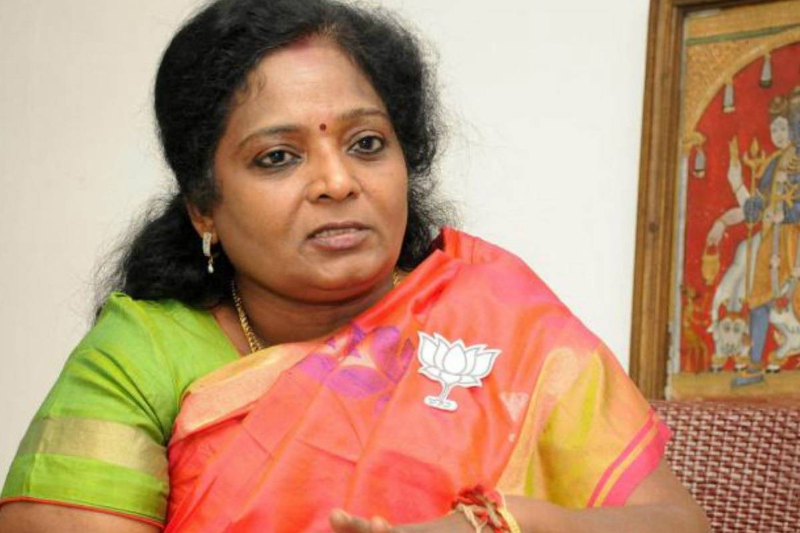 Many in BJP ranks think that a slogan or an opinion against the party is blasphemy. In a similar incident Tamil Nadu BJP chief Tamilisai Soundararajan thought exactly the way her party thinks and is now in trouble. On Friday, Police was directed by a Tamil Nadu court to file an FIR against Soundararajan for abusing Lois Sofia, a 28-year-old scholar on board a flight.
The order of the court comes more than a month after police arrested Sofia from Tuticorin aiport on September 3 following a complaint filed by Soundararajan that she had allegedly chanted anti-BJP slogans on board a flight.
Subsequently, Sofia was put under arrest under section 75 of the Tamil Nadu City Police (TNCP) Act, 1888 and was sent to judicial custody for 15 days, only for Magistrate S Tamilselvi to grant her an unconditional bail the very next day.
The direction to file FIR against Tamilisai Soundararajan came from the Thoothukudi district court on Thursday following her father AA Samy's complaint that the BJP state president verbally abused her daughter. Sammy approached the court after police refused to file the complaint.
"My wife Madhuri and I received our daughter at Chennai airport and we were flying from Chennai. After we landed at Tuticorin, she (Sofia) saw the BJP leader and said 'fascist BJP government down, down'. She didn't utter a word other than that. But when we reached the terminal, Tamilisai and some 10 men who received her at the airport surrounded us and bullied my daughter with abusive words. They issued death threats. Finally, the airport police came to our help and secured us in a room," Samy was quoted as saying by The Indian Express.
On the issue of BJP leader's men threatening Sofia, Soundararajan had earlier said, "As there was an argument, they also questioned her. I was upset over the way she blamed my government. At one point, she claimed that her slogan was against the BJP government, not me. But wasn't she only targeting me when I was on board the flight? I argued with her, even police had to step in and pacify me. I told them I cannot ignore it if my government is questioned in such a way," she was quoted by the same publication.
ALSO READ: Tamil Nadu student arrested for shouting 'fascist BJP government' on flight gets bail