Sara Tendulkar completes graduation from University of London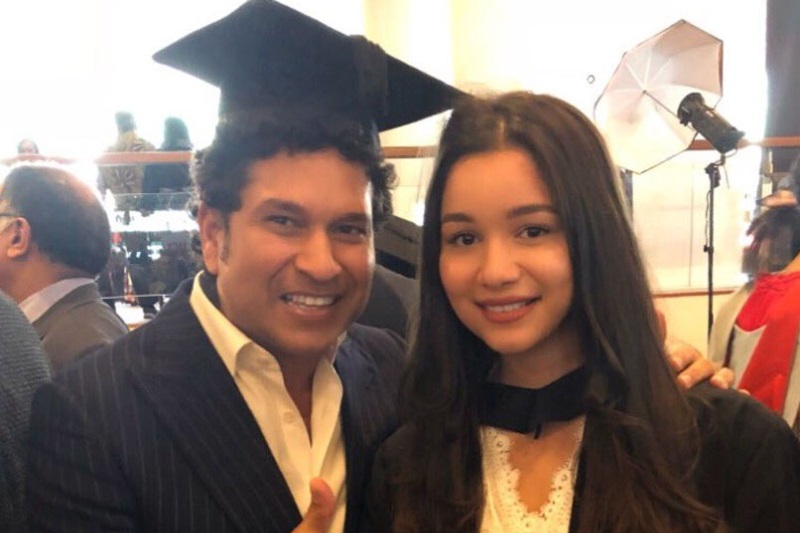 It was indeed a proud day for her parents as cricket legend Sachin Tendulkar's daughter Sara Tendulkar completed her graduation from the University of London in the field of medicine.
The 20-year-old, who is following on the footsteps of her mother Anjali Tendulkar, who is also a doctor, posted a series of pictures on social media site Instagram, which she captioned as "I did what?"
View this post on Instagram
She could be seen wearing the traditional black graduation gown and a cap in the multiple pictures she shared on Instagram.
Also Read: Sachin Tendulkar wins hearts with unique message on Lasith Malinga's birthday
Both Sachin and Anjali also attended the graduation ceremony of their daughter and posed for pictures. Former cricketer Sachin also posted few of them on his Instagram account. He mentioned how proud he was as a father of Sara's progress and sounded nostalgic in recalling the childhood days of their daughter.
It feels like just yesterday when you left home for @UCL, and now you are a Graduate. Anjali and I are so proud of you! May you go out and conquer the 🌎 @saratendulkar.
Sara had completed her schooling from the Dhirubhai Ambani International School in Mumbai before leaving for London to complete her graduation. She was last seen at Akash Ambani and Shloka Mehta's engagement party.
Her brother was however not seen at the ceremony and is presumed to be honning his cricket skills in London.