Saudi Arabia Allows Women to Travel Without Approval of Male 'Guardian'
Saudi Arabia lifts travel restrictions on women to travel without Male Permission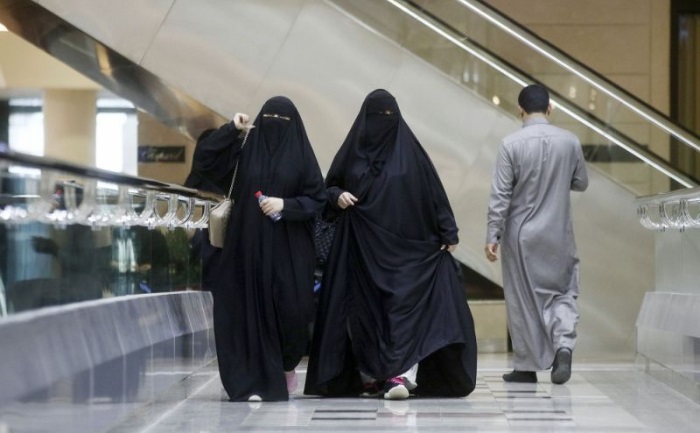 In a landmark reform Saudi Arabia will allow women to travel abroad without approval from a male 'guardian. They have also granted them more control over family matters.  Thus ending the restriction that drew international censure and prompted extreme attempts to flee the kingdom.
The reform erodes the longstanding guardianship system that renders women permanently as legal minors. Now authorities have approved amendments to laws governing travel documents. It allows women over the age of 21 to obtain passports and leave the country without securing the consent of a guardian, said a government ruling published in the official gazette Umm Al Qura.
The amendments to regulations also grant women, for the first time, the right to register child birth, marriage or divorce and to be issued official family documents and be eligible as a guardian to children who are minors.
The decrees published on Friday also covered employment regulations. It  would expand work opportunities for women, who represent a big portion of unemployed Saudis.  The decree stipulated that all citizens have the right to work without facing any discrimination based on gender, disability or age.
Crown Prince Mohammed bin Salman has put loosening social restrictions at the heart of his economic transformation plan for Saudi Arabia. They are now relying on diversifying away from oil and attracting foreign investment.
The government has also clipped the powers of the kingdom's infamous religious police. Relaxed gender segregation and lifted a ban on women driving.
Kristin Diwan of the Arab Gulf States Institute in Washington said, "If fully implemented (this is) a big step in letting adult Saudi women take control of their own lives,. It is one giant leap for Saudi women."
Also Read: Nicki Minaj Cancels Her Concert At Saudi Arabian Music Festival To Support Women & Gay Rights