Saudi Arabia Beheaded Two Punjabis On Charges Of Murdering Fellow Indian
Two Indians Were Executed In Saudi Arabia On 28 February 2019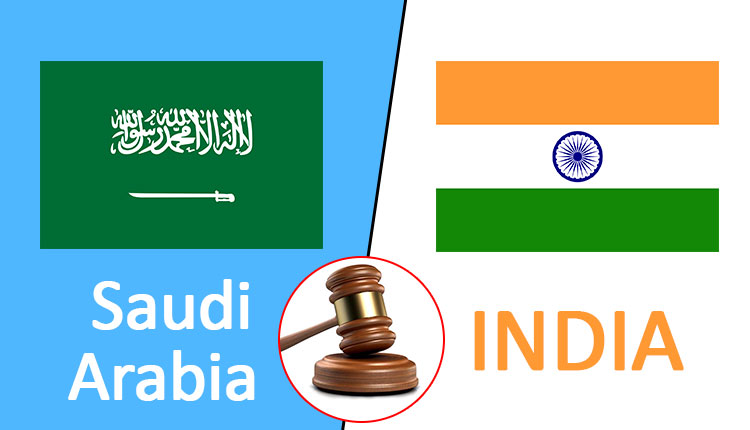 Two Indian citizens named Satwinder Kumar and Harjeet Singh belonging to Punjab have been executed in Saudi Arabia, reported The Times of India. The ministry of external affairs (MEA) has confirmed that they have been beheaded in the middle east country. According to reports, the Indian embassy in Saudi Arabia was not even informed by Saudi authorities before their execution.
According to leading daily, Satwinder Kumar belongs to Hoshiarpur while Harjeet Singh hails from Ludhiana. These two men had gone to Saudi Arabia in 2013 on work permits. The families of the deceased might not get their bodies as because of rules against it. However, the ministry of external affairs likely to get their death certificate by the end of this month.
According to reports, Kumar and Singh were executed on February 28 on charges of killing their fellow Indian. Yes, they reportedly killed another Indian citizen Arif Imamuddin after a scuffle broke out between them over the distribution of money they had looted.
The news came days after the wife of Satwinder Kumar, Seema Rani filed a petition to get information about her husband. Notably, Satwinder had gone to Saudi Arabia in 2013 as a truck driver for a company called Al-Majid.
In a letter from MEA to Seema revealed that Satwinder and Harjeet, a native of Machhiwara village in Ludhiana, were arrested on December 9, 2015, in connection with the murder of Arif Imamuddin, another Indian national.
"They were shifted to Riyadh jail for trial and they confessed to their crime. The hearing of their case on May 31, 2017 was attended by an embassy official. At that time, the case file was transferred to an appeals court, with an additional charge of 'hirabha (highway robbery that also invites capital punishment)'," according to the MEA communication.
According to reports, the letter was signed by Prakash Chand, director (consular), added that embassy officials used to visit the jail to know about the status of their trial. "But, both were executed on February 28, 2019 without informing the embassy. Several communications were made to the ministry of foreign affairs, Saudi Arabia, to get the mortal remains but Saudi system does not permit handing over the bodies of those executed to the embassy," the letter said.
Also Read: Saudi Arabia Opens E-Visa Facility To Its Visitors