SBI Report: COVID-19 Third Wave May Last For 98 Days; Vaccination Important
COVID-19 third wave may last for 98 days; vaccination should be priokey, says SBI report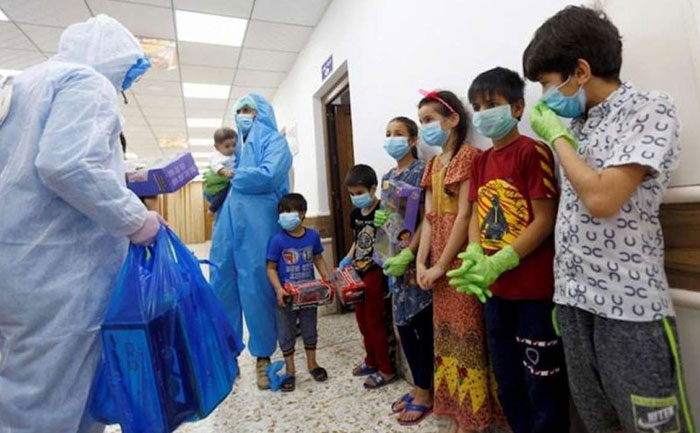 India is reeling under the second wave of coronavirus. Now a new report by SBI states that the third wave of covid-19 could be as severe as the second wave. The five-page report further adds that the third wave is likely to last for 98 days. The report added a warning regarding children who could be the next vulnerable group. It said that vaccination should be key priority as protection against the virus.
The SBI Ecowrap report said, "If the country is better prepared for the third wave, "the decline in serious case rate (patients that require oxygen, intensive care unit beds, etc) will lead to fewer deaths."
The SBI has highlighted the importance of vaccination to handle the crisis, especially for young children, who are going to be the next vulnerable group.
The report added, "With around 150-170 million children in the 12-18 age bracket, India should go for an advanced procurement strategy like that adopted by developed nations to inoculate this age group. So vaccination should be the key priority, especially for the children who could be the next vulnerable group.."
India reported 1,32,788 new coronavirus cases this takes the country's tally to 2,83,07,832. The daily positivity rate has further dropped to 6.57 percent, according to the Union Health Ministry.
Also Read: India Clocks 132,788 Lakh New Covid-19 Cases; 2.83 Crore Total Cases