Michele Morrone clarifies rumors of being gay; says, 'sorry for the confusion'
On Thursday, '365 Days' actor Michele Morrone quashed rumours on his sexuality. Check it out.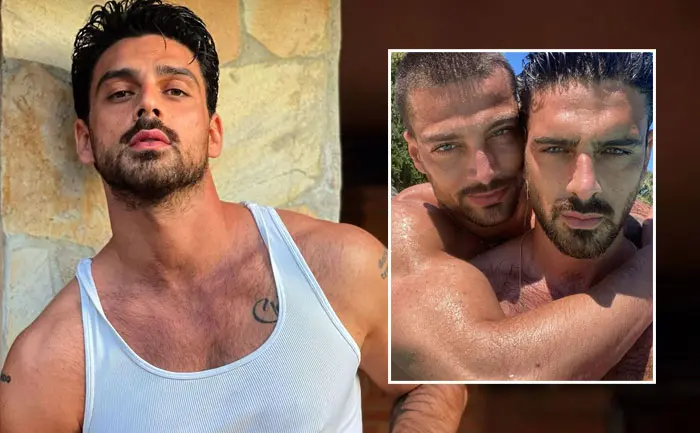 On Tuesday, '365 Days' actor Michele Morrone shared a picture on his Instagram handle with his co-star Simone Suninna, and his post left all the fans confused about his sexuality, and netizens assumed that he is coming out as gay. Along with the selfie, he also shared a cryptic message in his caption, that read as: "I'm a liar. @susinnasimone"
However, now the actor he put all the rumors to rest. Taking to his Instagram stories, Michele clarified the news and said: "This morning, I woke up with my team calling me and saying, 'Hey, there's a lot of articles…saying that you came out,' because of the picture I took with Simone. He became a very good friend of mine, we're like brothers. We're shooting a movie together. Guys, it was just a picture. Nothing more."
Further, he said: "And by the way…I'm a very big supporter of the LGBT community. But we're just talking about a normal picture. I didn't come out."
Talking about the caption, Morrone said: "An actor is a kind of liar. That's why I wrote that. Acting…someone who is not. I didn't come out, So, I'm so sorry for the confusion. As I said, I'm a big supporter of the LGBT community. There's a lot of young guys and young girls…they would love to come out but they don't do it because of their families. You know, happiness is priceless, guys."
Finally, The 30-year-old actor concluded and said: "Peace and love, I love you so much."
Reportedly, Michele and Simone will feature as enemies in the upcoming '365 Days' sequel. Currently, the cast has already begun shooting.
ALSO READ: '365 Days' Fame Michele Morrone Shares Pic With Co-Star; Fans Ask If He's Gay