Second FIR against Dilip Chhabria for cheating comedian Kapil Sharma
Second FIR against Dilip Chhabria for cheating comedian Kapil Sharma of ₹5.7 crore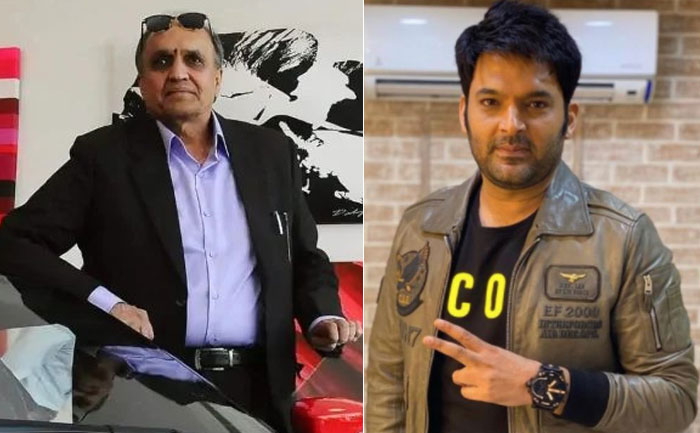 Ace car designer Dilip Chhabria was arrested on Monday by the Mumbai crime branch. The owner of car modification studio 'DC', was booked for cheating and forgery. Now the Mumbai police are once in the process of filing a case of misappropriation and cheating against car designer Dilip Chhabria. This is over a complaint lodged against him by comedian Kapil Sharma of duping him of Rs 5.30 crore.
As reported by sources to Hindustan Times, Comedian Kapil Sharma approached the criminal intelligence unit (CIU) of the Mumbai crime branch on Thursday. He filed a complaint against car designer Dilip Chhabria for allegedly taking ₹5.70 crores and not delivering his vanity van. His statement was recorded by the police.
Joint commissioner of police Milind Bharambhe told HT, "We are in the process of registering a first information report (FIR) against Chhabria for cheating Sharma. We will verify the facts and investigate the case."
Dilip Chhabria was arrested on December 28, 2020. This was after the Mumbai police unearthed the DC Avanti car financing and forgery scam. During the investigation, it was revealed that loans averaging Rs 42 lakh per car were availed by DC Designs Pvt Ltd for DC Avanti cars manufactured by it in the name of bogus customers.
The police soon arrested the designer and raided his factory in Pune. They seized 14 cars and 40 engines. After his police remand ended on Thursday, Chhabria was produced in court again and was granted judicial custody for 14 days.
Also Read: Ace Car Designer Dilip Chhabria Arrested In Cheating Case