'Horn OK Please' assistant director becomes second witness to Tanushree Dutta's claims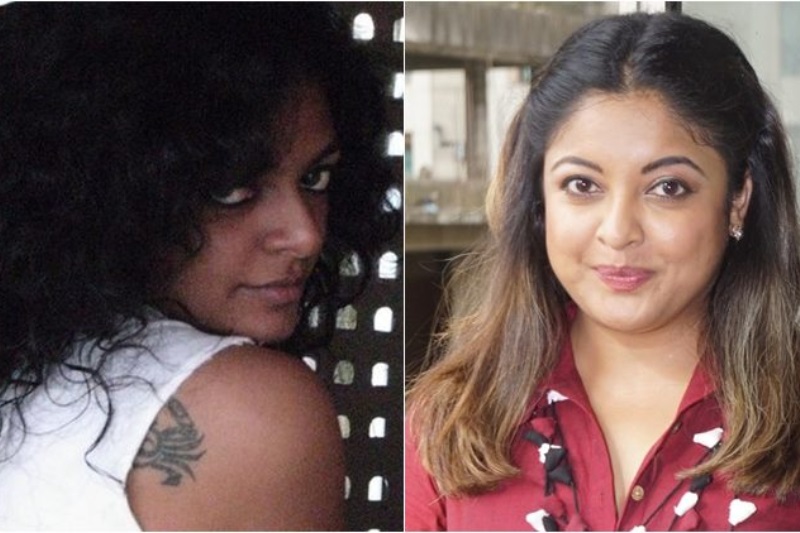 After Janice Sequeira, the assistant director of the film, Horn OK Please, has come out in support of Tanushree Dutta. Shyni Shetty said that she saw the actor getting uncomfortable during a song rehearsal with Nana Patekar.
Assistant director Shyni told The Indian Express, "This was an item song that we were filming in Filmistaan. A little bit of work was pending. For the first two days we didn't really shoot, so that day we were rehearsing. Generally, when a song is shot, there's not much to do for the ADs because choreographer can take care of it. We were on set and we were all watching the rehearsals and at one point, I could clearly see that Tanushree was uncomfortable about a certain step or a way a certain step was being rehearsed. It was happening at a little distance from me so I didn't know what exactly the conversations were but I could tell that she was really uncomfortable."
She added that it got uncomfortable for Tanushree to a point that she walked off to the vanity van. Chatter on the set had begun about the "heroine not cooperating".
Shyni added, "There was this chaos on the set and we didn't know what was happening. People were going in and out. We did see the director and the producer walk in and out of her vanity van. I am not sure if I saw Nana go in her vanity van. But there were conversations on the set and this whole murmur of 'Something's not up. Something's not happening. She is not cooperating.' Then she came out and went back to the set and we thought now the shooting would begin. However, at one point she stormed out of the set and locked herself in her vanity van. By this time, there was already a chat among people that something was wrong. My director (Rakesh Sarang) and all other people were talking in Marathi. And people were trying to pacify her, calm her down. And all we knew that she was really upset. "
Shyni further said that after Tanushree's parents had come to pick her up and she got into her car, a group of men attacked the car and broke its window. Dutta herself and Janice said the same thing in their statements. "Tanushree changed into her regular clothes and got into her car and suddenly you can see that Filmistaan is filled with goons. We had no clue who these people were and where they came from but they were all men. She was trying to get her car out of Filmistaan and it took her 10-15 minutes to get out because they didn't let her move. They were banging her car. As someone, who saw this unfold, I just realised that something grave had happened," she said.
Shyni recollected that the crew did not shoot for the next one or two days before Rakhi Sawant replaced Tanushree. She slammed the people who were asking her about how did she know that Tanushree was uncomfortable. She said, "I want to say that you can tell by looking at a person. I could tell that!"
She concluded by saying, "She was intimidated. The press was on set for a few days when Rakhi stepped in because this had become quite a controversial news. Everyone had something to say. Everyone wanted to label her unprofessional, while she kept giving interviews after interviews saying her side of the story."
Before talking to the daily, Shyni had retweetd Janice's tweet.
Everything in this thread happened exactly the way it's written. It was my first film as an AD. I was proud of what you did then, @TanushreeDutta and I'm proud of you today. https://t.co/5IX01qn0nb

— Shyni Shetty (@SceneSorted) September 27, 2018
Also read: Journalist Janice Sequeira backs up Tanushree Dutta's claims