Drought like condition in 37 % of districts in India, as monsoon near end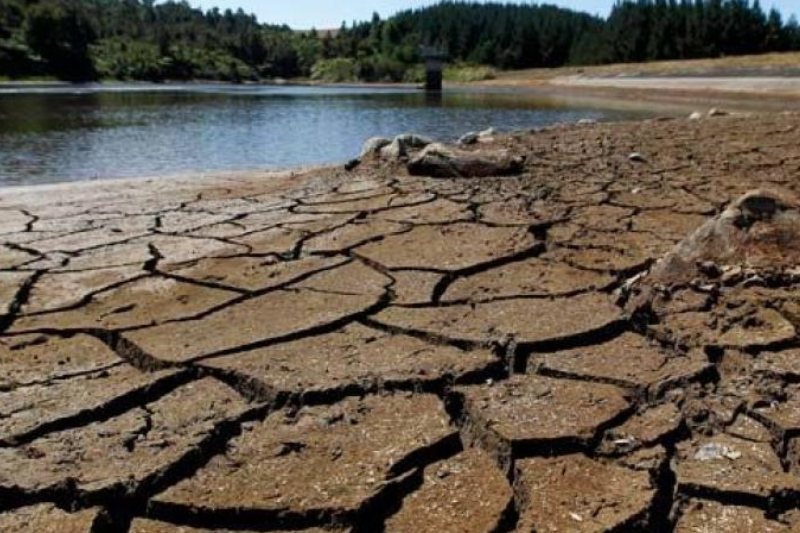 As monsoon is about to end, 37 percent districts of India is still facing a drought like situation, and possibility of drought looms in more than 251 districts of India, as mentioned in the IndiaSpend analysis of rainfall date for 2018.
According to Indispend analysys, "Rainfall in 251 districts — nearly 37 percent of India's districts — remained deficient to 'large deficient' till the week ending 26 September, 2018. In 11 states and union territories (UTs), including Meghalaya, Arunachal Pradesh, Jharkhand, Bihar, Gujarat and Tamil Nadu, 50 percent or more districts experienced deficient to "large deficient" rainfall."
Indian state, Andhra Pradesh has announced that 274 blocks in six districts severely hit by drought, while Karnataka's 23 of 30 districts hit due to deficient rainfall. As Rajasthan has been facing a drought since a decade, Jaisalmer and Barmer districts are getting less than 60 percent of normal rains. The Marathwada, and Vidarbha region in Maharashtra also faced a drought like situation.
As the month September is about to end, and the south-west monsoon this year could likely be a normal monsoon. The cumulative rainfall around the country over 117 days, monsoon stars in India from June 1. It was -9 percent of the long term average, according to the latest weekly analysis of the India meteorological department (IMD), the rainfall was deficient for 10 percent by 19 September, the preceding week.
This year India has witnessed rains either very heavy or simply did not at many places. If we talk about Kerala, it has received 24 percent more rainfall than normal, while the interiors of north Karnataka and Raya Rayalaseema (a region of Andhra Pradesh comprising four districts) received -30 percent to -366 percent rainfall.
As rainfall trends across India is not uniform, there are several regions in India where rainfall and extreme rains are increasing, and there are some regions where both are seen decreasing.
The IMD has divided the monsoon rainfall in two categories, defiicient and large deficient. In deficient, it receives 20 percent to 59 percent less rainfall than the long-term average and as "large deficient" when it is 60 percent to 99 percent less. A deficient monsoon year is when the cumulative rainfall across the country remains -10 percent or above, once called an 'All India Drought Year'.
If the overall rainfall nationwide drops by 1 percent more over the remaining three days of September 2018, it could likely be the sixth monsoon drought of the century, following 2002, 2004, 2009, 2014 and 2015.
According to IMD data, "About 236 districts — of the 662 for which rainfall data were available — received deficient rainfall over 117 days of the monsoon, between 1 June, 2018, to 19 September, 2018."
Also read: Chhattisgarh man builds 1000 feet dam to save his village from drought