Nifty and BSE Sensex opens 200 points, trades at 11,439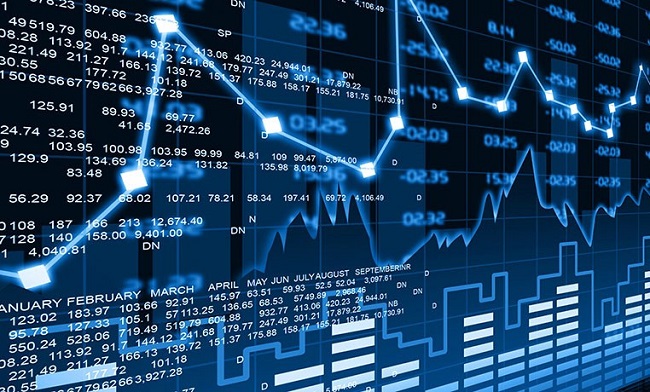 Indian stock markets started Friday's session with a positive note keeping in pace with global trend. The BSE Sensex and the NIFTY scaled 189 points or 0.50 per cent to trade at 37,852.56 in opening trade.
The Nifty50 index surged 53.85 points or 0.47 per cent to trade at 11,438.90. Asian shares had a modest reprieve on Friday after China and the United States agreed to hold their first trade talks since June, next week and as the Turkish lira extended gains from its record low earlier this week.
On Thursday the Indian equity market hit a record low of 70.32 against dollar, taking a cue from the muted global markets.
The Sensitive Index (Sensex) of the BSE opened lower than its closing points as compared to Tuesday. On Tuesday the Sensex had closed at 37,852 points and on Thursday it opened lower at 37,796.01 points.
Few minutes in to trdaing, it was quoting at 37,677.12 points, down by 174.88 points, or 0.46 per cent.
At the National Stock Exchange (NSE), the broader 51-scrip Nifty, was quoting at 11,390.35 points, down by 44.75 points or 0.39 per cent.
On the occasion of 72nd Independence Day Finance Minister Arun Jaitley said that India holds enough foreign exchange reserves to soften any unwarranted upheaval in foreign exchange market. The markets remained closed on Wednesday for the Independence Day celebrations.
Asian indices were showing a negative trend too on Thursday. Japan`s Nikkei 225 was quoting in red, down by 0.35 per cent while Hang Seng was down by 0.80 per cent, South Korea`s Kospi was down 0.99 per cent. China`s Shanghai Composite index was trading in red, down by 0.91 per cent.
Overnight, Nasdaq closed in red, down by 1.24 per cent while FTSE 100 was also down by 1.52 per cent at the closing on Wednesday.