Sensex surges over 100 points, Nifty hovers around 11,100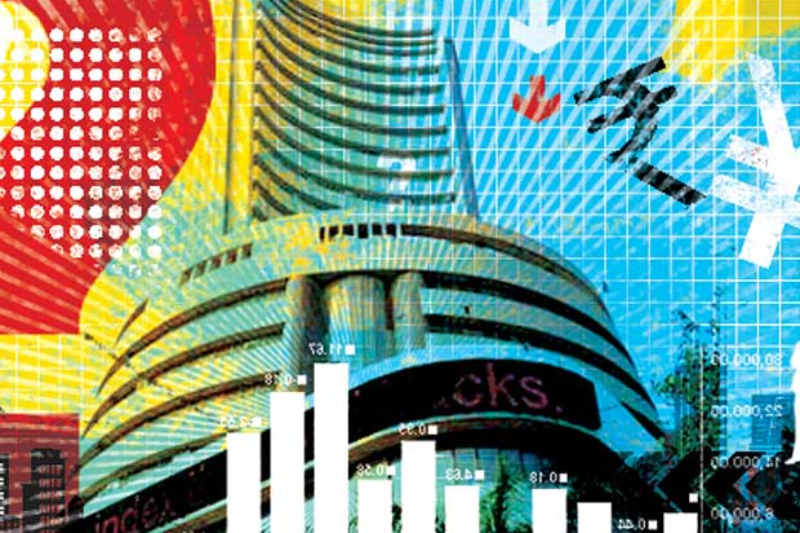 The domestic stock market on Wednesday opened in the green. The S&P BSE Sensex began at 36,936.64 and the Nifty 50 at 11,145.55, as compared to Yesterday's closing level of 36,305.02 and 11,067.45 respectively.
The Sensex trading was reported 100 points higher and Nifty is trading at 11,100 mark. The Sensex gainers include Yes Bank, Sun Pharma, Axis Bank, Tata Steel, and Mahindra and Mahindra.
According to the report, 36 out of 50 Nifty stock advanced in trade, except Nifty IT and FMCG indices, whereas, all sectoral benchmark of the National Stock Exchange on Wednesday traded in Green. The gain was led by Pharma, which was traded green yesterday too followed by auto and banking stocks.
Finance Minister Arun Jaitley quoted by NDTV saying, "With several major NPA cases at the penultimate stage of the resolution process, there was optimism among banks as well as the Financial Services Department about the recovery of bad loans."
Financial Services Secretary Rajeev Kumar said that, "Banks expected to recover Rs 1.8 lakh crore worth of bad loans in the current financial year as opposed to around Rs. 75,000 crore in the last fiscal."
On Wednesday, Asian Shares in Global market reportedly went up as Chinese stocks extended their recovery to hit eight-week highs on receding fears about the trade war as well as hopes China's weighting in the global benchmark will be increased.
Apart from these, shares of almost all Sugar stocks are trading in green and higher on Wednesday. As Cabinet is expected to consider almost Rs 4,500 crore package for sugar industry today.
Stocks including Shree Renuka, Bajaj Hindusthan Sugar, Balrampur Chini, Dalmia Sugar, EID Parry, Bannari Amman Sugar, Dwarikesh Sugar, Uttam Sugar, Rana Sugars and Andhra Sugars, rose up-to 8 per cent in today's trading session, moneycontrol reported.
Also read: Sensex down more than 100 points after flat start today, Nifty breaches 10,950