Harish Kumar returns to tea stall after Asian Games heroics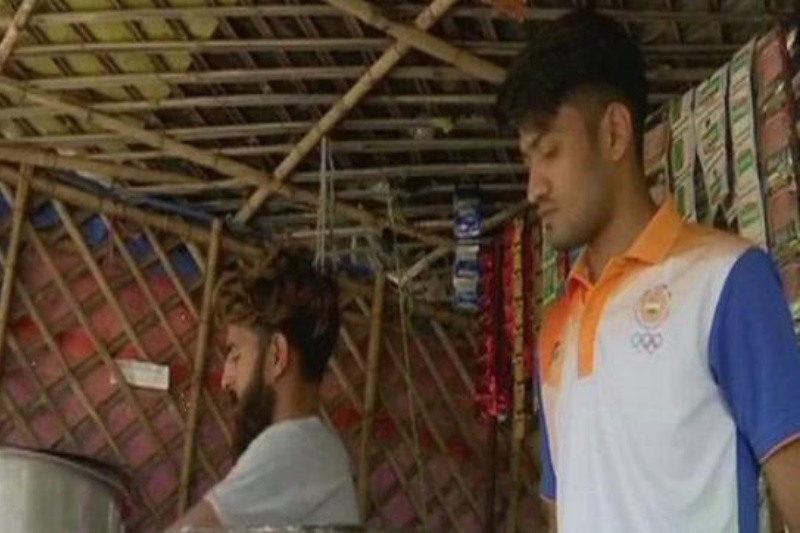 Their scintillating performance propelled India to its best medal tally at the Asian Games, with 69a medals, 15 of which came in gold. But while many have been assured of cash prizes and jobs by the governments of their respective states, Sepaktakraw event medallist Harish Kumar returned to the old tea stall of his father.
"I have many family members and there is a very meagre source of income. I help my father at the tea shop to support my family. I dedicate four hours every day between 2 to 6 for my practice. For my future, I want to get a good job to support my family," Harish was as quoted as saying by ANI.
He sells tea during the day at his father's shop, which is located at the Majnu-ka-Tilla locality of Delhi.
Also Read: Asian Games 2018: Delhi athletes praise Kejriwal for hike in prize money
Kumar brother and mother, however, thanked the Sports Authority of India for their support of Kumar during the Asian Games preparations. Kumar was not only given free training but was also provided free kits for the continental event.
"I have brought up my children with a lot of struggle. His father is an auto-driver and we have a small tea shop. My son also works at the tea shop to assist his father. I am very thankful to the government for providing food and accommodation to my son. I am very thankful to his coach Hemraj who has supported my child to achieve this accomplishment," said his mother Indira Devi.
Coming from a struggling family, Harish was introduced to Sepaktakraw in 2011 by his coach Hemraj.
"I started playing this sport from 2011. My coach Hemraj brought me into this sport," he told the news agency. "We also used to play with a tyre when my coach Hemraj spotted me and introduced me to the Sports Authority of India (SAI). Thereafter I started receiving monthly funds and kits. I practice every day and will keep on doing it to bring more laurels for my country."