AB de Villiers to play in the fourth edition of Pakistan Super League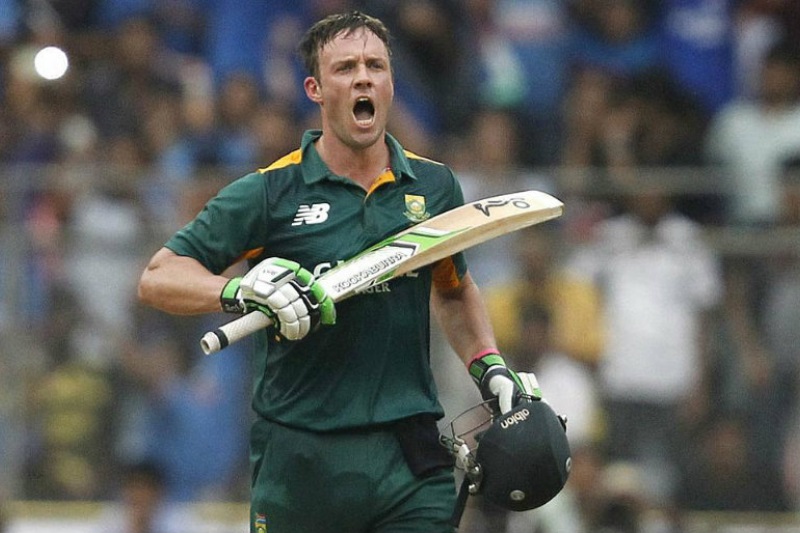 Former South African cricketer AB de Villiers will participate in the fourth edition of the Pakistan Super League (PSL), the tournament's official Twitter account confirmed the news on Friday.
"The GOAT from South Africa is now a part of PSL! A warm welcome to @abdevilliers17," said the tweet from the PSL's official Twitter handle.
BREAKING: The GOAT from South Africa is now a part of PSL! A warm welcome to @abdevilliers17
#ABaurPSL pic.twitter.com/0oiSjPSEOZ

— PakistanSuperLeague (@thePSLt20) September 7, 2018

The 34-year-old Protea batsman, who missed the first three seasons of the league agreed to take part in the 2019 edition after successful talks with the Pakistan cricket board.
Also Read: Players are 'hurt' just like you guys are: Shikhar Dhawan
Pakistan Super League has grown into one of the top T20 tournaments in the world and I've really enjoyed watching PSL matches in recent years. PSL is a league that has given Pakistan so much to cheer about. I certainly can't wait and I'll see you there," said De Villiers on Twitter moments after the news had broken out.
It's time for @thePSLt20. So, there's going to be a party in February?#ABaurPSL #psl2019 pic.twitter.com/WPWo1t9ABB

— AB de Villiers (@ABdeVilliers17) September 7, 2018

But the team he will play for is yet to be confirmed.
Meanwhile, delighted with the news of the hard-hitting batsman playing in the PSL, Pakistan Cricket Board (PCB) chairman Ehsan Mani said that it will be a great opportunity for the younger players to learn from the "modern-day great."
"We are delighted with the signing of de Villiers for Pakistan Super League. He is a modern-day great and he will add immense value to the tournament. His involvement in PSL will also provide great learning opportunities for our youngsters," he said.
The former South African batsman has retired from the international scene earlier this year after admitting to not being able to take the excessive pressure of representing his nation in all three formats of the game.
He scored 8765 Test runs and 9577 ODI runs in 114 and 228 matches respectively.