Shab-E-Barat Mubarak 2020: Wishes, Messages, WhatsApp Status, Images & Quotes
Shab-e-Barat 2020: Mid Shaban to be observed today. Here are Shab-e-barat Mubarak Messages, Image Greetings, Quotes, SMS and WhatsApp Status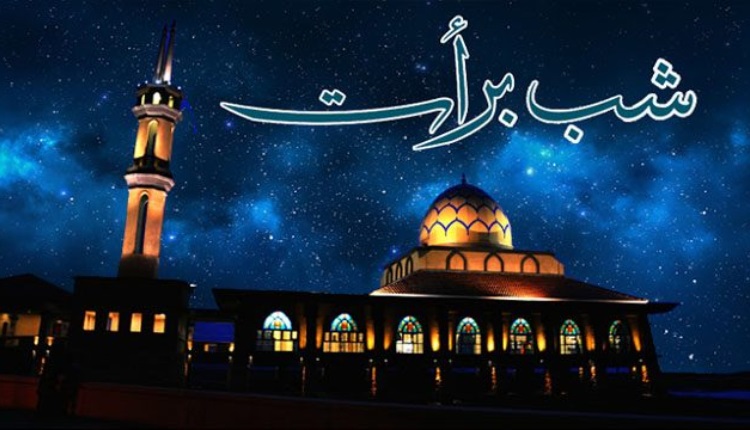 Today is the night of salvation, Shab-e-Barat 2020 for Muslims living in India. Yes, Muslim across the world celebrate or observe the night of absolution, which is also known as Shab-e-Barat, mid-Shaaban or Laylat-ul-Baraa almost 15 days before the holy month Ramzan. It is nothing but a night to seek forgiveness from the almighty for their past sins as visit graveyards to pray for their deceased relatives. Shab-E-Barat Significance, History, Facts, References & Quotes
On this auspicious night, Almighty decides the fortune of all man and women living in the world for the next year and descend to the world to forgive his worshipers and shower his blessing. On the occasion of Shab-e-Barat 2019, you must be searching on Google, 'Shab-e-Barat Mubarak wishes or greetings' to send your beloved friends and family members.
We have compiled a list of several Shab-e-Barat quotes, greetings and messages on WhatsApp, Instagram and SMS to wish them. You can also find here WhatsApp stickers and GIF images to make Shab-e-Barat 2019 more special. So, without further ado, let's have a look at them. Scroll down for the details.
Here are Shab-E-Barat Mubarak 2020 Wishes
Rehmaton ki aai hai raat, dua hai aap sada rahen aabad. Dua mein rakhna humein bhi yaad, mubarak ho aapko Shab-E-Barat.
Aaj raat Shab-E-Raat hai, hamara Nama-E-Amal tabdeel hone wala hi. Yaani humari zindagi ki 1 or kitaab band hone wali hai. Main nahi chahta ki meri kitaab aap se maafi mangne se pehle band ho jay.
If you can forgive yourself, then you can forgive everyone. This is the best gift that you can give to yourself this Shab e Barat.
Ager mujh se koi ghalti ho gai ho toh plz dil se maaf kr dena.
Shab-E-Barat Mubarak to all my friends and family members and please remember me in your prayers.
Allah Pak plans about our future on Shab-E-Barat night like about our life and death in coming times of the year…
Shab-E-Barat Night is blessing night so please focus on your prayers, and say thanks to Allah Pak with Nafal Namaz.
Today is a night of forgiveness. Find it deep in your heart to forgive all the people that have wronged you in one way or the other.
When the deeds of the whole human years are presented to the highest, when the decisions are made with forgiveness in mind, then there's nothing else that is hard. Wishing you a nice night.
On this Shab e Barat, I take the opportunity to prove myself to be a good person and ask for forgiveness from all the people that I have wronged previously.
On this night of Shab-E-Barat, remember mistakes are forgiven, only if you get the courage to admit them.
Shab-e-Barat Mubarak Messages: Download WhatsApp Stickers, GIF Image Greetings, SMS & Wishes
I wish you a special night, please remember me in your prayers.
Allah I make a special prayer to you, please forgive me.
My dear friends and family, please forgive me if I hurt you in my life, either directly or indirectly.
Please, Allah, forgive our sins May all of my family members have a blessed Shab e Barat.
 Allah, you have given me a beautiful life and a blessed night, please make my future bright.
Shab-e-Barat Forgiveness Quotes:
There is no love without forgiveness, and there is no forgiveness without love — Bryant H. McGill
Acceptance and tolerance and forgiveness, those are life-altering lessons — Jessica Lange
Mistakes are always forgivable if one has the courage to admit them — Bruce Lee
It's one of the greatest gifts you can give yourself, to forgive. Forgive everybody— Maya Angelou
Forgive yourself for your faults and your mistakes and move on — Les Brow