Shah Rukh Khan Shares Motivational Message in Cadbury Ad; Netizens Call It 'Heartwarming'
Shah Rukh Khan Shares Powerful Motivational Message in Cadbury's viral Diwali ad. Netizens React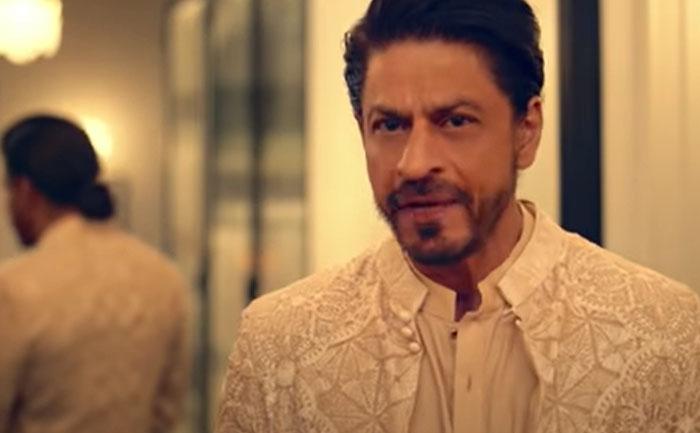 Confectionary brand Cadbury has come out with a heartwarming advertisement ahead of Diwali. The ad featuring superstar Shah Rukh Khan comes with a motivational message. It has left a mark on netizens who are bowled over by the concept.
Cadbury has released an advertisement this Diwali. It features Shah Rukh Khan as the brand ambassador for small, local businesses that were affected by the coronavirus pandemic. The ad has left netizens impressed and they are praising the idea.
Check out the viral advertisement here:
Here is how netizens reacted to the advertisement:
What a beautiful ad !! Diwali sab ki meethi honi chahiye.. support small and local business around you.. https://t.co/UzLKqS8iDn @DairyMilkIn @iamsrk

— Huma S Qureshi (@humasqureshi) October 23, 2021
Another reason to love #cadbury and @iamsrk ♥️https://t.co/KKubjZTRVD

— Shruti Seth (@SethShruti) October 23, 2021
This Cadbury and Shahrukh collaboration project is so, so smart. One more reason, as if one needed any more, to love SRK. https://t.co/kG7NHUuTDN

— Manoj Kewalramani (@theChinaDude) October 24, 2021
Wow simply amazing Shah Rukh Khan in the ad .love u @iamsrk ❤️❤️❤️#Cadbury

— Dr Jwala Gurunath (@DrJwalaG) October 24, 2021
Superb @DairyMilkIn @iamsrk
what a use of machine learning to create something so localised; promote small time stores around us – need of the hour post Covid !!#Diwali2021#NotJustACadburyAd#kuchmeethahojaye#SRK @IbafOfficial

Video :https://t.co/3Ta6QYrcGt

— Dr. Jalpesh Mehta (@jalpeshmehta) October 24, 2021
Cadbury is also letting customers create an advertisement for their local stores for free. Through a dedicated website, customers can create their custom advertisement, led by Shah Rukh Khan. Cadbury has set up a dedicated website, 'notjustacadburyad.com,' in partnership with Rephrase. It lets users create their custom promotional videos.
To create your custom ad with Shah Rukh Khan in it, open the website and select your location. Give access to the location or add Pincode manually. Next select the category – Footwear, Electronics, and Groceries. The website will ask the name of the shop, user's name, WhatsApp number, email ID, and age. Once users provide all the information, they'll receive the video on their WhatsApp 30 minutes later.
Also Read: Drugs Case: Shah Rukh Khan Reaches Arthur Jail To Meet Aryan Khan