Shaheed Udham Singh: Lesser known facts of a man who single-handedly avenged Jallianwala Bagh massacre
Unknown facts of Shaheed Udham Singh who avenged Jallianwala Bagh massacre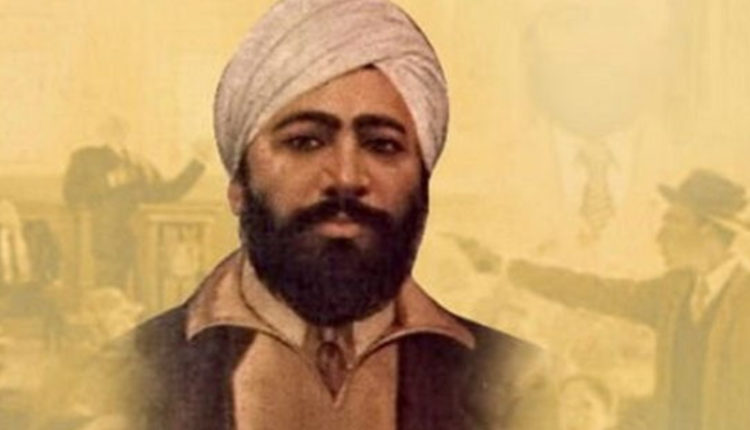 There is a great importance of 13 March in Indian history. Did you know..Why? Well, have you heard of Shaheed Udham Singh? If no, then we have all your answers here. Shaheed Udham Singh was a well-known freedom fighter from Punjab. Belonged to Ghadar party, Udham Singh was best known for the assassinating Michael O' Dwyer, the former Lieutenant Governor of Punjab in India. He assassinated Michael O' Dwyer on 13th March 1940 and avenged the terrifying Jallianwala Bagh massacre single handedly.
It is to be noted that Michael O'Dwyer, the retired British official who was killed on the spot had, in the year 1919, endorsed and supported the most horrendous massacre of Indians at Jallianwala Bagh by the British after the First War of Independence.
Here are some lesser known facts about the great martyr:
Udham Singh was born as Sher Singh in Sangrur, Punjab.
He became an orphan at an early age and was taken away by Central Khalsa Orphanage, Putlighar. He was named Udham Singh after he joined the orphanage.
Udham Singh was an eyewitness of the Jallianwala Bagh massacre.
Udham Singh was a fond of Bhagat Singh and used to look up to him as one of his idols.
Shaken with incident, he had one overpowering obsession: to kill O'Dwyer.
He joined other Indian revolutionaries and visited many countries, the ultimate destination being London. He used several aliases, including Sher Singh, Udhan Singh and Ram Mohammed Singh Azad.
In 1933 Udham Singh managed to flee to Europe. After passing several countries he reached London in 1934. He stayed in a house in East London and joined a socialist organisation that worked for the cause of Indian workers.
On 13 March 1940, Udham Singh hid his revolver in a book and assassinated Dwyer during a meeting at Caxton Hall, London. He had carved the shape of the revolver to fit it inside the book.
Udham Singh did not run away after shooting two times at Dwyer, who died on the spot. Singh, instead, waited for the officials to arrest him.
While awaiting his trial, Udham Singh went on a 42-day hunger strike and had to be forcibly fed. He was hanged at Pentonville Prison in July 1940.
His weapon, a knife, a diary and a bullet from shooting are kept in Black Museum, Scotland Yard.
The remains of Udham Singh are preserved at Amritsar's Jallianwala Bagh.
Udham Singh was given the title of Shaheed-i-Azam (the great martyr).
Also Read: Navy Chief Admiral Sunil Lanba Embarks To UK