Let Kashmir remain with Kashmir, at least innocent people won't be killed: Shahid Afridi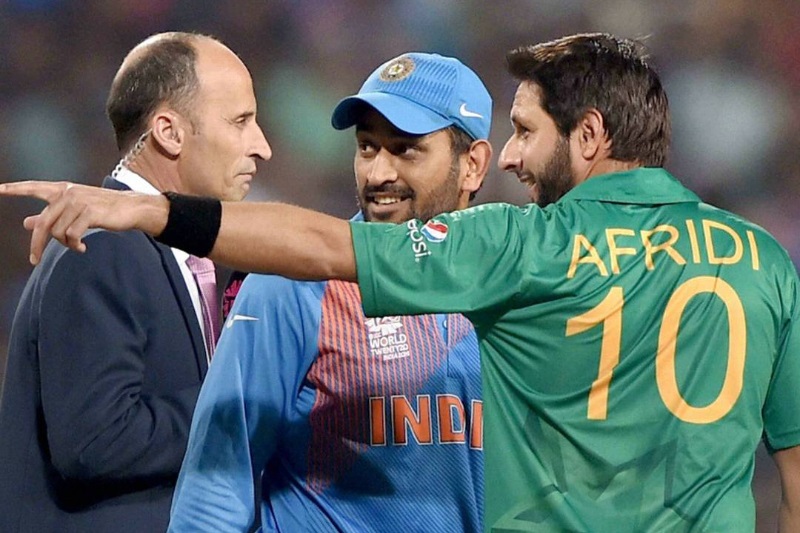 Jammu and Kashmir has been a conflicted territory for the both India and Pakistan, with diplomats and politicians engaging in war of words with each other on daily basis. Even the heat can be felt by the fans but sportsmen seem to have a different take on the matter. To resolve the Kashmir issue, former Pakistan cricketer advised simple formula — Let Kashmir be independent for the sake of humanity.
Afridi was of the opinion that the people of Kashmir have seen enough tensions and bloodshed, and it is time when Kashmiris decide their own future. Addressing the students at British Parliament, Afridi said, "Don't give Kashmir to Pakistan or India either. Let them be independent. Humanity is big thing. Human are being killed there (Kashmir). It hurts to see humans are being killed whatever religion they may belong."
"It hurts to see the sufferings of Kashmiris, For the sake of #Humanity #India and #Pakistan should leave #Kashmir and let the Kashmiris decide their future, we are already struggling to manage four provinces" says @SAfridiOfficial speaking to the students at British Parliament. pic.twitter.com/MKaSGYBJWe

— Farid Qureshi (@faridque) November 13, 2018
The renowned cricketer stated that Pakistan is already struggling with its own four provinces and the indulging too much on Kashmir issue is further creating problems for the country. Earlier in April this year, he had slammed India for its policy in Kashmir too. He wrote on twitter, "Innocents [are] being shot down by [an] oppressive regime to clamp [down on] voice of self determination & independence."
Referring the situation in Kashmir as "appalling and worrisome", the former Pakistani skipper stated that people want peace and prosperity in the Valley. He was of the opinion that a lot of Kashmiri fans supported Pakistani cricketers.
It is to be known that in August Punjab Cabinet Minister and former Indian Cricketer Navjot Singh Sidhu attended the oath-taking ceremony of Pakistani Prime Minister Imran Khan — also a former renowned cricketer. Singh was criticised for attending the event to which he gave befitting answers.
ALSO READ: Virender Sehwag: Shahid Afridi was Pakistan's Sachin Tendulkar