Virender Sehwag: Shahid Afridi was Pakistan's Sachin Tendulkar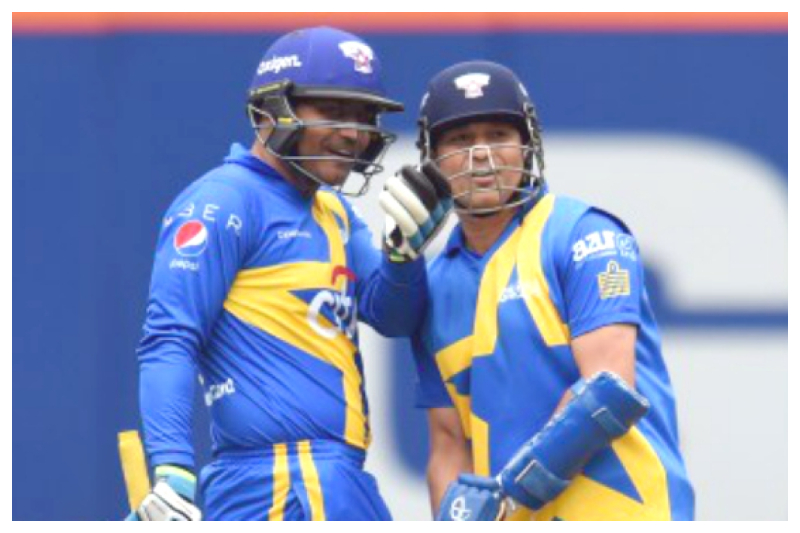 Swashbuckling former India opener Virender Sehwag singled out the Sachin Tendulkar of the Pakistan cricket team. According to him, dashing all-rounder Shahid Afridi was the most talked about opposition player (like Sachin Tendulkar) in the Indian dressing room during his playing days.
"Everyone in our team had talked about Afridi before my first series against Pakistan. As a player, he was like our Tendulkar in the Pakistan team and we all discussed about him," Virender Sehwag was quoted as saying by Gulf News.
Stressing importance on a Pakistan series, Sehwag said that even during his playing days this was the most mouth-watering of all the clashes. "Every Indian and Pakistani wants to see an India-Pakistan series. We as cricketers too want to watch it. Hopefully the governments of both countries will talk and resume the series. I have many lovely memories like my triple century in the Multan Test match double century in Lahore Test and my century in Kochi ODI match," the opener was quoted by the same paper.
It may be recalled that during the time India played with Fab Five — Sachin Tendulkar, Sourav Ganguly, Rahul Dravid, VVS Laxman and Sehwag —the team had earned respect from all over the cricketing world for their depth in batting. Sehwag had opened with Tendulkar in 93 one-day Internationals scoring 3919 runs and averaging 42.13.
The pair has 12 hundred runs partnership and 18 50-run stands in the limited overs cricket and stands fourth in the list of most successful opening pairs in the world of cricket. The list is headed by another Indian pair of Tendulkar and Sourav Ganguly. The two former skippers notched up 6069 runs in 136 outings averaging close to 50. They have 21 100-run stands and 23 50-run opening partnerships.
ALSO READ: Ravi Shastri sees traits of Sachin Tendulkar and Virender Sehwag in young Prithvi Shaw