Happy Birthday Shakira: 7 Hit Songs By The Queen Of Latin Music
Shakira has turned a year older on Tuesday, February 2, let's take a look at the hit songs crooned by the Queen of Latin Music.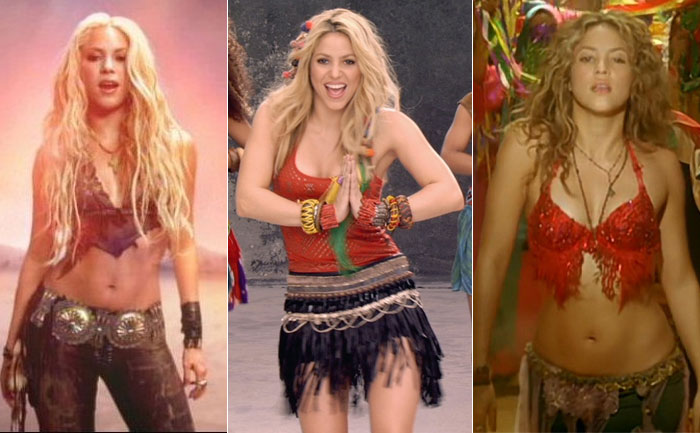 Colombian singer and songwriter Shakira celebrates her 44th birthday today. She is referred to as the Queen of Latin Music and is noted for her versatility in music. She often makes us sway with her music and hearts beat faster with her timeless beauty. She rose to prominence in Hispanic countries with her next albums, 'Pies Descalzos' (1995) and 'Dónde Están Los Ladrones?' (1998).
Shakira has sold over 80 million records which made her the best-selling female Latin artist of all time. She has received numerous awards. The talented lady is also well known for her dancing in her music videos and concerts. As the singer has turned a year old today, let's take a look at the hit songs crooned by her.
Shakira songs:
Girl Like Me
The video features Shakira on a skateboard and with backup dancers doing aerobics. It also features Black Eyed Peas in a set singing the song.
Hips Don't Lie
the song was selected as one of the greatest songs by 21st-century women, by National Public Radio, ranked at 65. It is a salsa and worldbeat song, and the video begins with Shakira against a black background dancing while Wyclef and a couple of other men are watching her.
Waka Waka
'Waka Waka' was released on 7 May 2010 by Epic Records as the official song of the 2010 FIFA World Cup, which was held in South Africa. It focuses on Shakira and a crowd composed of numerous dancers and children dancing together.
Chantaje
'Chantaje' is a pop and reggaeton song, with tropical synths in its background. The song was among the 50 essential Latin songs of the 2010s decade.
La La La
'La La La' was released on 27 May as the second theme song for the 2014 World Cup Official Album. It is an uptempo dance track that contains Brazilian beats and takes influence from electro house. The video sees Shakira dancing and also features street parties and crowds, with carnival themes.
Loca
The video starts with Shakira roller-skating with many fans surrounding her and is taken from her ninth studio album, Sale el Sol (2010)
Whenever, Wherever
Shakira surrounded by Earth's natural wonders, this was her most successful single at the time, which it stayed until "Hips Don't Lie" was released in five years.
Happy birthday to the Queen of Latin Music!
ALSO READ: Britney Spears, Taylor Swift, Shakira, Selena Gomez: Who Nailed The Black Outfits Better?