Shane Warne: Was offered a bribe of $2,00,000 by Saleem Malik to fix match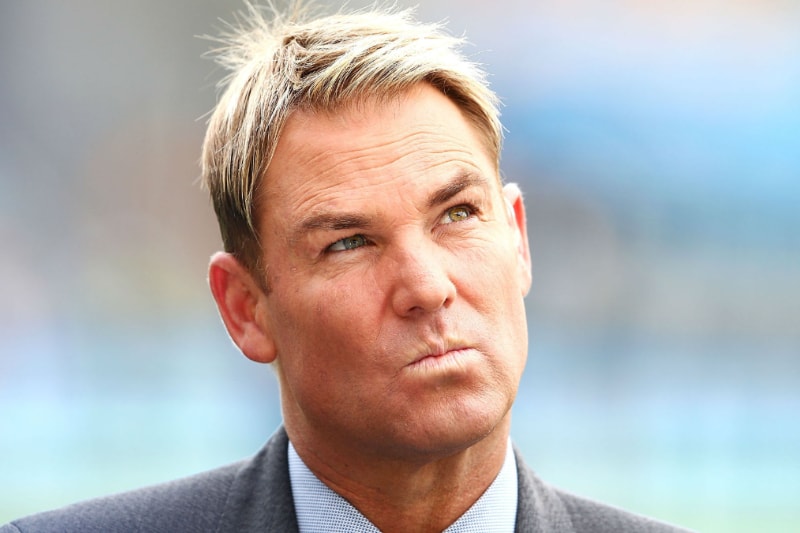 On a revelation-making spree in his new autobiography titled, 'No Spin', Australian legendary leg-spinner Shane Warne revealed that he was offered money by former Pakistan captain Saleem Malik to bowl poorly in a Test match in Karachi, which dates way back to September 1994.
Warne, in an interview with NDTV Sports, revealed, "Saleem Malik offered me 200,000 US dollars, he said it will be in my room in half-an-hour if I bowl wide of the off-stump and the match was a draw. That's the bottom line of what he asked."
This startling disclosure of the amount of money involved, thus confirms the controversy which had done the rounds since the mid-1990s. Warne opened up on the incident for the first time since the controversy and the way he was approached with the money.
Also read: Shane Warne picks Sachin Tendulkar over Brian Lara to bat for life
Warne, along with Mark Waugh and Tim May had made claims that Saleem offered them money to lose matches in Australia's 1994 tour of Pakistan.
Pakistan's Judicial Committee, who were investigating the case, were told by bookie Salim Pervez that he had given a briefcase containing $100,000 (Rs 42.5 lakh) to Malik for having the match against Australia fixed.
These allegations, however, were denied by Malik later on who hit back at them saying, "Their allegations destroyed my career at a time when I was at my peak. Now I want to see what the International Cricket Council (ICC) and their board will do."
But Warne along with Mark Waugh were found to be guilty for providing information after receiving money from an Indian bookie.
The Australian Cricket Board (ACB) fined them but had kept the information secret.
Reports state that Waugh was fined $8,000 while for Warne it was $ 10,000. Warne also revealed that he was approached by a bookie in Sri Lanka.
Recalling that incident, Warne said, "I lost 5000 thousand dollars in a casino and a friend of Mark Waugh said, 'look, here is the 5000' and I said 'no, I'm okay'. But he said, 'no strings attached and no nothing' and that was that."