#MeToo: Actress Saloni Chopra accuses Housefull director Sajid Khan of sexual harassment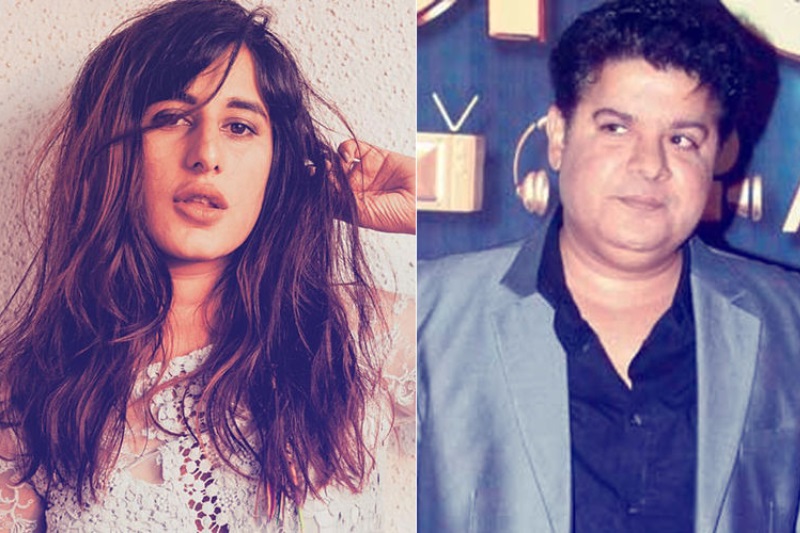 The latest addition to the list of sexual predators in the #MeToo movement is that of Housefull director Sajid Khan. Actress Saloni Chopra spoke about Sajid Khan's behaviour in her blog when she used to be his assistant director. She said that she is finally sharing her #MeToo story after being quiet for many years. She wrote about the mental and physical torture which she went through while working with Sajid Khan.
Saloni shared that she had moved to India a few years ago and wanted to learn film-making. She had met Sajid Khan who asked her several questions during an interview which made her uncomfortable. She said that Sajid Khan had posed questions like does she masturbate? Or is she had been sexually abused and several other personal questions which got her into tears.
Saloni mentioned that when she had started working with Sajid Khan, he used to refer to her as director's assistant and not assistant director which meant that she had to do his work directly. She also alleged that he later started calling her during odd hours.
When she used to ignore his calls, Sajid used to get irritated. Allegedly, Sajid had told her that it didn't matter for him whatsoever she was doing but if he is calling her, then she has to pick up his call.
Saloni furthur recounted the horror and alleged that Sajid used to talk about his genitals and sexual needs. She even mentioned that the Housefull director had asked her to touch his private parts and got irritated when she said should wouldn't do it.
Saloni added that there was one night when she became tired of his (Sajid) calls and harassment and disgusted with Sajid Khan's behaviour and decided not to work with him anymore.
She also spoke about her relationship with Zain Durrani and said that she did not even remember when was the first time when he had hit her. She added that her memories with Zain are blur and painful and cannot be put in words.
Also read:#MeToo: Subhash Ghai accused of drugging and raping woman