Will Sharad Pawar contest Lok Sabha elections in 2019!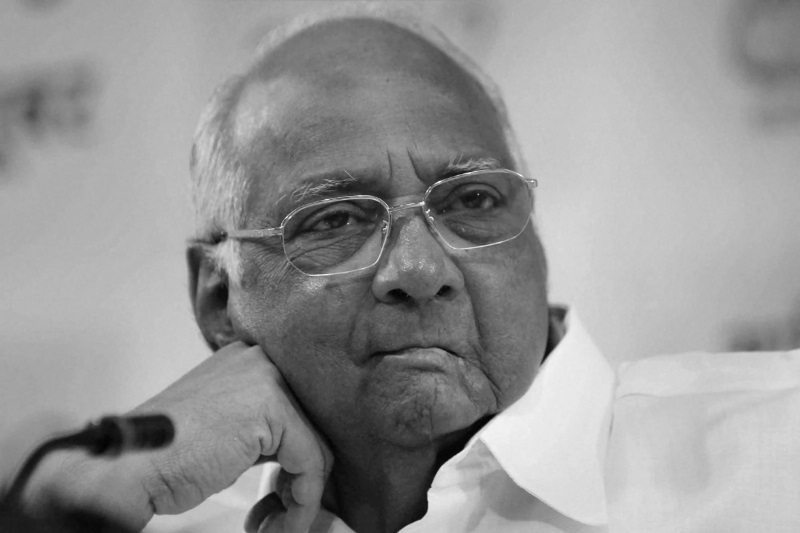 Nationalist Congress Party (NCP) leader Ajit Pawar had made a striking revelation that party president Sharad Pawar will not contest the 2019 Lok Sabha elections. Ajit made it clear that Sharad does not want his name "proposed from any seat."
Addressing a press conference in Mumbai, Ajit Pawar said, "Sharad Pawar remains our supreme leader. He is 78 years old now and he feels that he shouldn't contest the Lok Sabha polls. Some party workers in Pune had requested him to contest but he told them clearly that he won't contest and his name should not be proposed from any seat."
Ajit said that Sharad wants party workers to suggest name of other candidate to contest from his seat. Indicating that the party is not opposed to the name of Parth Pawar — son of Ajit Pawar — for the Mawal Lok Sabha seat, NCP leader Jitendra Ahwad said to ANI, "The name will be finalised after discussions with party workers."
Speaking about the alliance with Congress in 2019 Lok Sabha elections, the Ahwad stated that this time NCP will go for 50-50 seat-sharing formula for Maharashtra. It is to be known that the NCP made an alliance with Congress in 2014, where it contested on 21 seats and the latter one in 27 seats.
ALSO READ: Sharad Pawar: Never supported PM Modi on Rafale deal