Sharad Pawar: Party securing maximum seats can claim PM post in 2019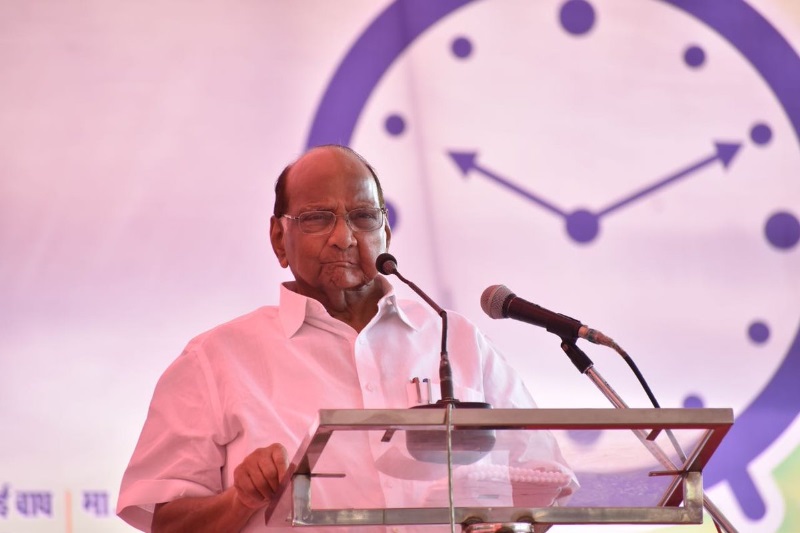 The deadline for 2019 Lok Sabha elections is decreasing with time and suspicion over the united opposition's face for the prime minister is growing strong. Though the opposition has been undecided who will lead them, NCP chief Sharad Pawar has a solution. Pawar is of the view that the party securing maximum seats, could claim the top post.
Expressing his opinion at a party meeting on Monday, Pawar said, as quoted by The Indian Express, "Let elections take place, remove these people (BJP) from power. We will sit together. Whichever party get more seats can claim the prime minister's post."
Pawar was also happy with Congress president Rahul Gandhi's remarks where he (Rahul) said that he was not driven with PM ambitions. He added, "I am happy that the Congress leader (Rahul Gandhi) has also said he is not in the race for the prime minister's post."
Pawar was referring to Rahul's comments — while addressing the Indian Journalists' Association in London on Saturday — which he (Rahul) stated that he was not driven by an ambition to become PM. The Congress chief said, "I don't have these visions. I view myself as fighting an ideological battle and this change has come in me after 2014. I realised that there's a risk to Indian state, to the Indian way of doing things and I'm defending that."
Since the confusion over united opposition remains intact, leaders share their own views on this topic. The question arises here is — if not Rahul Gandhi, then who? RJD leader Tejashwi Yadav is of the opinion that there are many able candidates, SP leader Akhilesh Yadav is expecting a new face, BSP supremo Mayawati feels she is an apt choice and TMC chief Mamata Banerjee thinks she is a strong contender. As nothing is confirmed yet, it will be interesting to see who will lead the united opposition in the 2019 Lok Sabha elections.
ALSO READ: NCP Chief Sharad Pawar says no to pre-poll alliances