Shatrughan Sinha says his Rs 25 crore comment was not for Akshay Kumar
Shatrughan Sinha clarified in an interview that his 'Rs 25 crore' was not a dig at Akshay Kumar.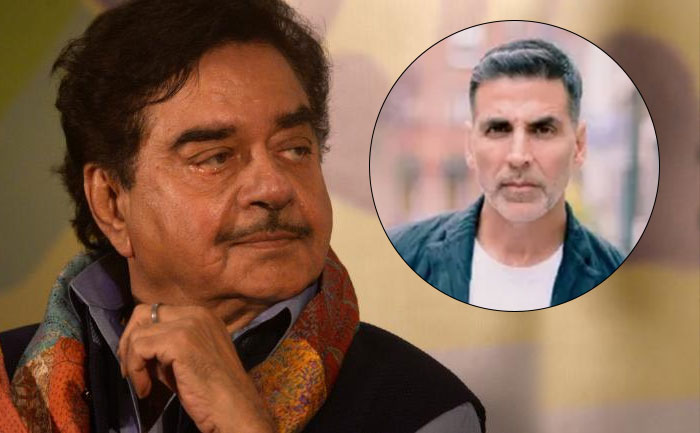 Sonakshi Sinha's father and actor Shatrughan Sinha grabbed the headlines for stating that the "Rs. 25 crore charity has turned showbiz into show-off biz", it was also said that he took a dig at Akshay Kumar for the same. Now, in an interview, the actor clarifies that his "Rs 25 crore" comment was not for Akshay Kumar, said, "he is also a dear family friend"
Talking to Bollywood Hungama, Shatrughan Sinha said, "When I made that statement, I didn't have Akshay Kumar in mind. People came to their own conclusion because Akshay has given Rs 25 crore for the virus-affected. I would never target Akshay for any taunt. He is not only my daughter Sonakshi's leading man but also a dear family friend. We visit one another socially."
The actor also praised Akshay Kumar and said, "He is constantly tapping into his stardom to do good for the needy and the underprivileged. Whenever there is a cause, he's always at the forefront to help. His generosity and concern for the downtrodden is an example to all of us."
To recall, earlier, Sinha also commented on how he feels charity has turned into show biz and "When I hear someone has given Rs. 25 crores I wonder if the amount I will give is of any use. Stop it! Everyone is doing their best. Don't make this into a 'mine-is-bigger-than-yours' school-boys' competition," he said.