16 Killed In Overnight Shooting Rampage In Canada, Gunman Killed
Gunman kills 16 in Nova Scotia, worst mass murder in Canadian history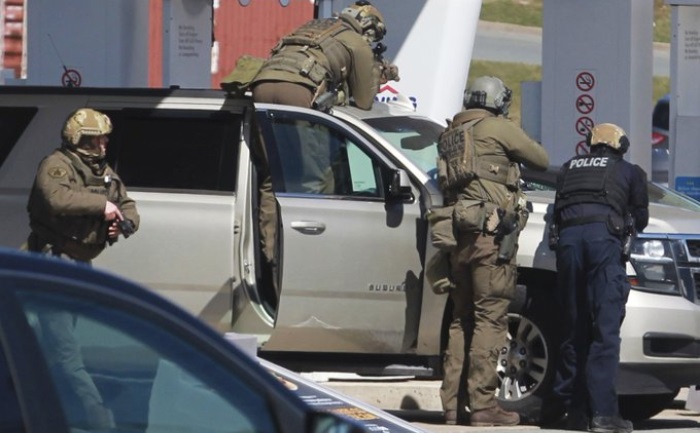 A gunman who drove a mock-up police car killed at least 16 people in an Atlantic Canada shooting rampage. The shooter, identified as Gabriel Wortman, 51, was shot dead by officers after a 12-hour manhunt in Nova Scotia province ended Sunday morning.
Canadian CTV News, reported that Wortman was killed by police outside the Irving gas station and Big Stop restaurant in Enfield. It is located roughly 40 kilometers from downtown Halifax.
Chief Supt. Chris Leather said police first responded to a firearms complaint at a residence in Portapique, about 130 kilometers north of Halifax. Several bodies were found inside and outside one home in the small, rural town of Portapique. Bodies were also found at other locations.
RCMP spokesman Daniel Brien confirmed that 16 people had been killed in addition to the suspect. A police officer was among those killed. The dead officer was identified as Constable Heidi Stevenson, a mother of two and a 23-year veteran of the force. A male RCMP officer was injured and taken to the hospital with non-life-threatening wounds.
The police urged residents to remain in their homes with their doors locked while they scoured the community, searching for the suspect. The search for the suspect led to several sites in the area, including structures that were on fire.
According to the websites of the Denturist Society of Nova Scotia and the province's Better Business Bureau, Wortman operated a denture clinic in Dartmouth, close to Halifax.
Mass shootings are relatively rare in Canada. The country overhauled its gun-control laws after gunman Marc Lepine killed 14 women and himself at Montreal's Ecole Polytechnique college in 1989.
Also Read: COVID-19 Pandemic: Thalapathy Vijay worried for stranded son in Canada