Shaun Marsh bags unwanted record as his poor form continues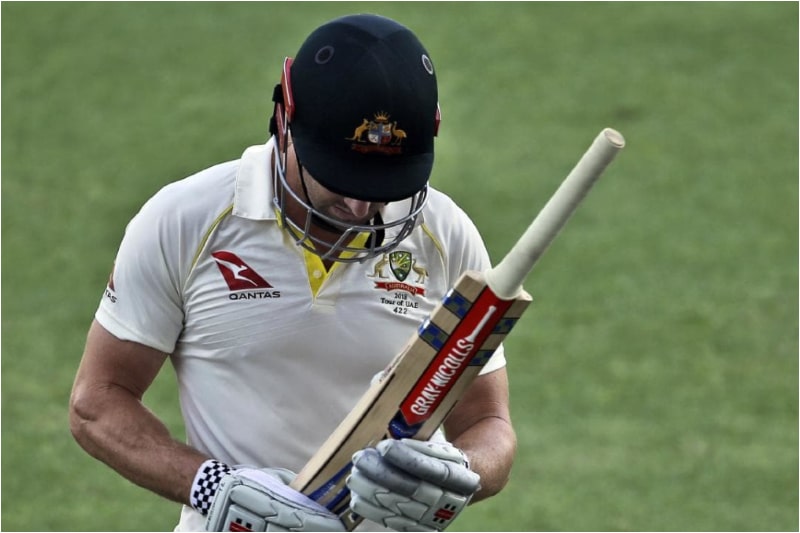 Australian middle-order batsman Shaun Marsh, who has been off colour with the bat for a long time now and expectedly failed to make an impact after he offered his wicket to Ravichandran Ashwin on the second day of the first day at the Adelaide Oval.
Ashwin bowled a wide delivery but Marsh could only drag the ball onto his stumps when he was batting on two. Marsh, courtesy this dismissal, became the first Australian since 1888 to bag a sixth successive score in the single digits in Test cricket.
Marsh's last big knock from the bat–a 156 in Sydney against England came almost 11 months ago. Since then, the left-hander has played 13 innings with his highest score of 40 runs.
Also read: Watch: Ishant Sharma's fiery delivery rattles Aaron Finch's stumps
"Full credit to Ashwin and Virat Kohli because the field has been kept," said Michael Vaughan, lauding Ashwin and skipper Virat Kohli.
"So often in this modern era you see the field drop deep and that allows easy singles. He just bowled it slower and wider and said 'go on' to Shaun Marsh.
"The field was set perfectly. The carrot was dangled and he bit it nicely.
"I don't care how good you are. When you first go to the crease you are vulnerable. That's exactly what's just happened to Shaun Marsh. His eyes lit up, he saw the boundary. Good tactics by India and Ashwin is in the contest," he added.
Image credit-Fox Sports