Shawn Michaels Birthday Special: 5 Best Matches Of The 'Heartbreak Kid' In WWE
Shawn Michaels is turning 55 years old today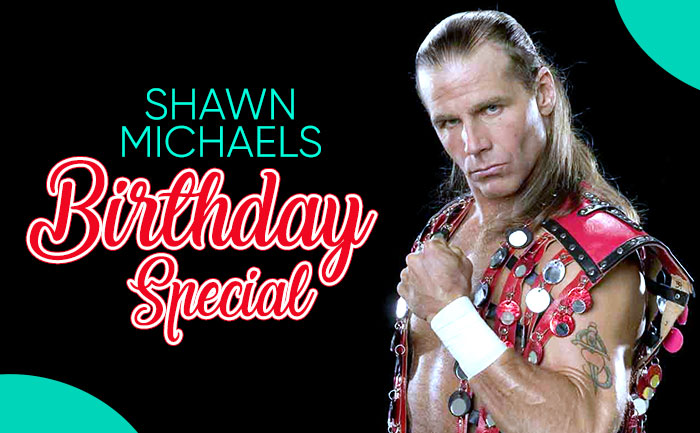 Shawn Michaels is turning 55 years old today on July 22, 2020. He is indeed one of the most loved wrestlers from the 90s era. "The Heartbreak Kid" Shawn Michaels was celebrated for delivering quality matches with any opponent he was put up against. Even after a back injury, Michaels made a triumphant return to the ring as one of the absolute best wrestlers in the world.
"The Heartbreak Kid" ended his in-ring career in 2010 going out on a high. With a career spanning for over 30 years, Shawn Michaels has had some spectacular matches over the years. Here are 5 of the best HBK matches over the years.
Best Matches Of The 'Heartbreak Kid' In WWE
This match is a bit of a hit or miss with fans of the 'Heartbreak Kid'. It has been criticized for being too long and the surprise "sudden death" finish didn't sit well with the fans. However, for all its faults, it is still the best match between the two. It is a primary landmark in the fabled rivalry between Shawn Michaels and Bret Hart.
Shawn Michaels, growing increasingly desperate to win at WrestleMania, went to some dark places. He eliminated friends from the Royal Rumble, attacked authority figures, cost himself the WWE Tag Team titles thanks to his own mental distraction, and even cost The Undertaker the World Heavyweight Title.
While Michaels ended up losing this match, he forever won a place in the hearts of the audience with his show-stealing exit.
The Hell in a Cell match that started the trend, this match was created to keep the opponents contained after their last match ended in a chaotic brawl that emptied the locker room. This was a bloody, brutal match that also saw the iconic debut of Kane.
The first televised Ladder Match in WWE history was fought over the Intercontinental Championship. Michaels and Ramon put up an iconic match, setting the pace early, as they traded high-risk maneuvers. it is still considered one of the best ladder matches of all time by fans.
This legendary match lasted for half an hour but fans were still left wanting more when it came to an end. This was possibly the first time that 'The Streak' looked to be under legitimate threat. While he couldn't defeat The Undertaker, Michaels genuinely had fans rooting for him. Moreover, this match set a benchmark that not many wrestlers have achieved since.
ALSO READ: WWE Hall Of Famer Sunny Arrested On Multiple Offences In New Jersey