Shiv Sena criticizes CM Fadnavis over his 'mortgaging state' remark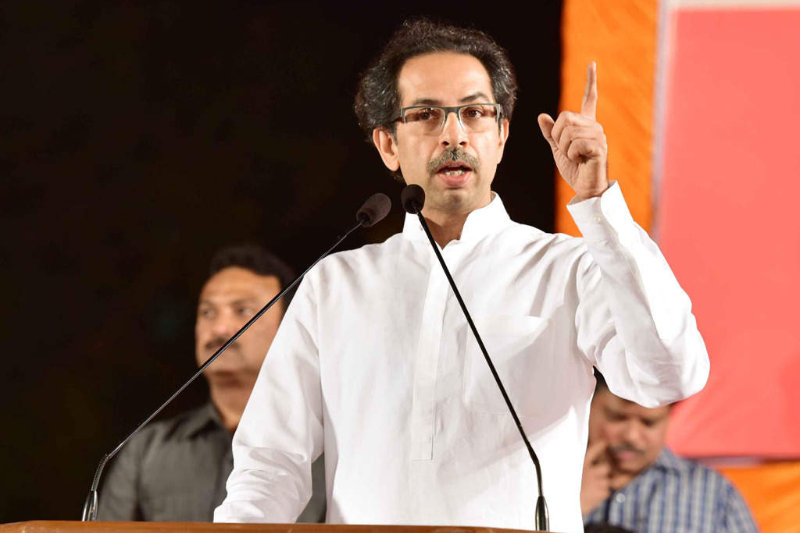 Shiv Sena has severely criticized Maharashtra Chief Minister Devendra Fadnavis for his reported remark over mortgaging the state in Dr BR Ambedkar's service.
In an editorial in its mouthpiece Saamana, Shiv Sena said that the government should cut down on spending thousands of crores on advertisements. Shiv Sena also asked why the money "used by BJP to win elections" could not be used for the memorial, instead of mortgaging the state.
Taking a Jibe at CM Devendra Fadnavis, Shiv Sena said, "If the Centre grants Rs 5,000 crore to Rs 10,000 crore out of those funds for the memorial of Maratha warrior king Chhatrapati Shivaji and Dr BR Ambedkar."
"Had Babasaheb Ambedkar been alive today, he would have lifted a lathi against those in power who are talking about mortgaging the state. At least they have now conceded that the state's economic condition is weak and festivals are celebrated with borrowed money," it added.
Uddhav Thackrey-led party further said, "It is surprising to see the rain of announcements at a time when the state's coffers are empty."
Reacting to the reduction in fuel prices, Shiv Sena claimed that it is too late now. "The decision by the Centre and the Maharashtra government to reduce fuel prices has come too late. The increase in fuel prices daily in the past has led to a deposit of Rs. 1 lakh crore every day in the country's coffer," it added.
Also Read: Shiv Sena slams BJP for meagre reduction in prices of petrol and diesel