Shiv Sena, MNS slam BB14's Jaan Kumar Sanu over his 'Marathi Language' comment; Colors TV issues apology
The MNS and Shiv Sena have slammed Bigg Boss 14's Jaan Kumar Sanu over his remarks related to Marathi language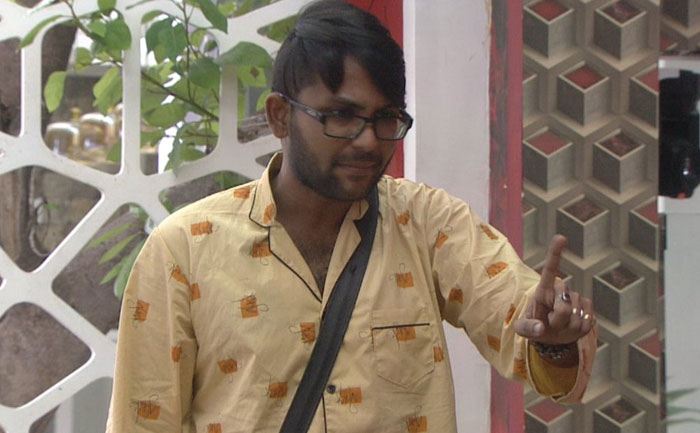 Shiv Sena and Maharashtra Navnirman Sena (MNS) slammed Bigg Boss 14 contestant Jaan Kumar Sanu as, during the previous episode, he asked his fellow contestant Nikki Tamboli to not talk in Marathi, "Marathi mei mat baat kar, mere saamne mat baat kar, meko chid hoti hai. Sunaauga teko, mere saamne Marathi mei mat baat kar. Dum hai toh Hindi mei bol warna mat baat kar, chid machti hai meko."   
Yuva Sena leader Rahul Kanal in his tweet wrote, "Kamal Sanu should be thrown out of @BiggBoss immediately and such humans should not be a part of any public forum at all @ColorsTV timely apology or you want this controversy for your TRP better render an apology and throw that retard out of the show !!!"
Kamal Sanu should be thrown out of @BiggBoss immediately and such humans should not be a part of any public forum at all @ColorsTV timely apology or you want this controversy for your TRP better render an apology and throw that retard out of the show !!!

— Rahul.N.Kanal (@Iamrahulkanal) October 28, 2020
Shiv Sena leaders Aadesh Bandekar and Pratap Sarnaik tweeted, "The management of Bigg Boss and this person should immediately apologize to Maharashtra and the Marathi people who committed this act should be expelled immediately …" he wrote in Marathi.
बिग बॉस च्या व्यवस्थापनाने व ह्या व्यक्ती ने महाराष्ट्राची व मराठी जनतेची त्वरित माफी मागावी ज्यानी हे कृत्य केले त्याची तातडीने हकालपट्टी करावी… अशी बदनामी करणाऱ्यांची चित्रीकरण परवानगी महाराष्ट्र शासनाने रद्द करावी… शिवसेना चित्रपट सेना

— Adesh Bandekar – आदेश बांदेकर (@aadeshbandekar) October 28, 2020
Pratap Sarnaik wrote, "Jan Kumar Sanu … to say that he is annoyed with the Marathi language. Oh, you are a big worm … I am nominating him to drive him out of Mumbai." In another tweet, he wrote, "If you live in Mumbai, I will see how your career turns out now. Now I guarantee that you will get angry yourself soon. You will be beaten soon, now we are Marathi. And a channel like Colors actually wanted to skip this scene, but it was better not to edit, to understand what the faces of traitors are like," he tweeted in Marathi.
मुंबईत राहून तर आता तुझं करिअर कसं बनतं जान सानू तेच बघतो आता मी.लवकरच तुला स्वत:ची चीड येईल ही माझी गॅरंटी. तुला थोबडवनार लवकरच आता आम्ही मराठी.
आणि कलर्ससारख्या वाहिनीने खरंतर हा सीन वगळायला हवा होता, पण एडिट केलं नाही ते बरं झालं, गद्दारांची तोंडं कशी असतात ते समजलं.

— Ameya Khopkar (@MNSAmeyaKhopkar) October 28, 2020
जान कुमार सानू… मराठी भाषेची याला चीड येते म्हणे. अरे तू कीड आहेस मोठी… मुंबईतून हाकलून देण्यासाठी मी नाॅमिनेट करतोय याला.

— Ameya Khopkar (@MNSAmeyaKhopkar) October 28, 2020
Soon after, ColorsTv issued an official apology statement on their social media handle, that read as, "We at COLORS apologise for the remarks in relation to the Marathi language made on the Bigg Boss episode aired on Tuesday, 27th October. We had no intentions of hurting sentiments of the people of Maharastra."
#BiggBoss #BiggBoss14 #BB14 pic.twitter.com/A8o34pz9p6

— COLORS (@ColorsTV) October 28, 2020
Stay tuned to The Live Mirror for more updates.
ALSO READ: Bigg Boss 14 PROMO: Rahul And Pavitra Attack Abhinav; Rubina Loses Her Calm