Shivpal Yadav pleads Mulayam: Join us, contest from wherever you want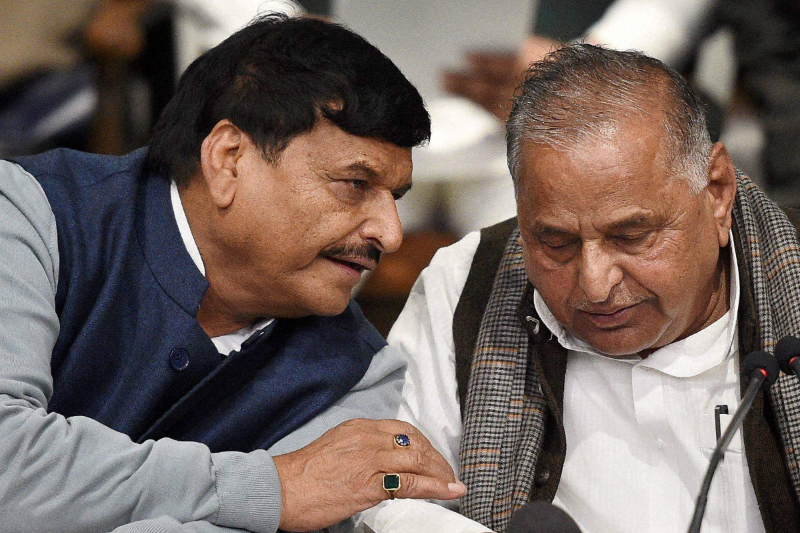 Days after Samajwadi Party's (SP) founder Mulayam Singh Yadav shared the stage with party president Akhilesh Yadav, the patriarch appeared with brother Shivpal Yadav at a programme in Lucknow. On the occasion, Shivpal Yadav pleaded Mulayam Singh Yadav to join his newly made political party-Samajwadi Secular Morcha.
Notably, Shivpal Yadav had quit the Samajwadi Party in August this year and had formed his own party Samajwadi Secular Morcha.
At the Lucknow programme, organised on the death anniversary of socialist leader Ram Manohar Lohia, Shivpal Yadav invited brother Mulayam Singh Yadav to join his party ahead of the Lok Sabha Elections 2019. He said, "I hope netaji will contest the 2019 Lok Sabha polls on our ticket. We have already decided to support him from wherever he contests."
Meanwhile, addressing the gathering, Mulayam Singh Yadav urged the youth to follow Lohia's principles and "fight against what is wrong". "Lohiaji taught us that even if our elder brother does anything wrong, we should protest against him," Mulayam Singh Yadav said.
Later talking to media, Shivpal Yadav said that he had the blessings of his elder brother. "It is our responsibility to carry forward Ram Manohar Lohia's legacy. If Netaji is with us, we will usher in a new revolution in the country," he said,
Dismissing the speculations, Shivpal Yadav said that there was no question of having an alliance with the BJP in the Lok Sabha elections. "We will carry forward Lohia's beliefs and fight communalism. We will not enter into any pact with the BJP. Our fight is with the BJP," Shivpal Yadav noted.
On his newly-formed outfit, Shivpal Yadav said, "The first conference of the Samajwadi Secular Morcha will be held next month. Our expansion efforts are still going on".
Also Read: UP: Shivpal Yadav hints quitting Samajwadi Party, targets Akhilesh Yadav again